Raycop Go – Product Review
| | |
| --- | --- |
| Price: | $149.00 |
| Website: | Raycop |
| Year: | 2020 |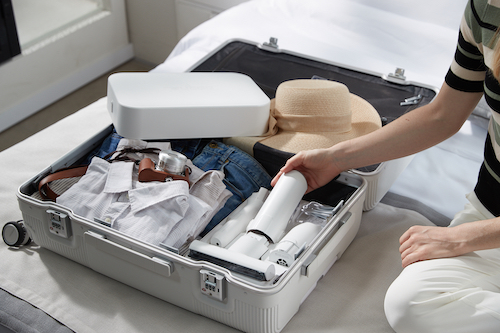 The Raycop GO is a unique product that, especially in these trying times, is useful and makes life a little less stressful. It is a portable UV+ cordless vacuum that sanitizes and is lightweight so it's easy to use.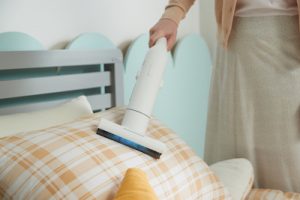 This unit utilizes the RayClean Technology that is similar to what is used in hospitals. With the pulsating brushes it picks up dust mites and all those pesky little germs that cause havoc with people. And allergy sufferers, like myself, will be able to breathe easier because of the HEPA filtration.
Removing bacteria and viruses is something people are thinking about during this time of Covid 19. Making the space around you healthier is what Raycop is all about, and with this small unit, you can make your environment healthier and cleaner wherever you go.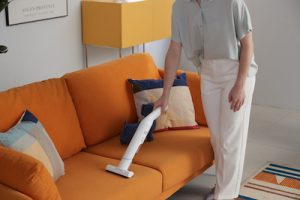 I recently had to take a trip and stayed in two different hotel rooms. While one of them was filled with signs that the bed and the bathroom as well as the TV remote was sanitized, the other just had one sign saying the room was sanitized. I thought about all the areas in the room that might not have been sanitized. For instance, what about the chairs and the couch? If I had had the Raycop GO with me, I would have definitely sanitized those seating areas and even given the bed a once-over, although the hotel was insistent they had sanitized it.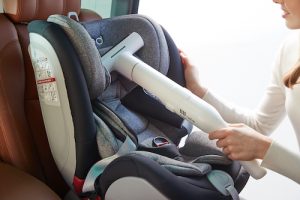 Think about sanitizing cribs, car seats, high chairs and other areas where babies play and eat. And kids rooms are a great place to use the unit, not to mention cars. We all spend a lot of time in our cars, but how often do we sanitize them?
As an allergy sufferer, I am especially concerned about dust and other allergens. I have been using other Raycop products and highly recommend them. I trust the company and the products. And now with this portable unit I will definitely feel more comfortable when I travel. Trust me, I will not be traveling without this product.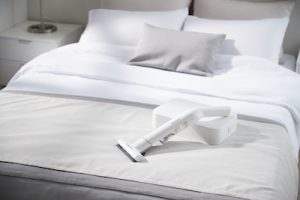 The Raycop GO weighs only 1.82 pounds and easily disassembles to fit nicely in a carry-on or suitcase. It takes three hours to charge the battery cell and can run up to 30 minutes on a charge. With the washable filters, there is no need to keep buying more filters for the unit. By simply cleaning the vacuum and filter in water, all the dust is washed away and the vacuum is ready to be used again.
One more way in which this unit is helpful in keeping families safe from germs and bacteria is by using it on toys. We all know stuffed animals are notorious for collecting dust and germs. With the Raycop Go they can easily be disinfected without any harmful chemicals. It's that simple.
So, the bottom line is with the HEPA filter, washable filter, UV technology, portability, and the reliability of the company, I can honestly recommend the Raycop GO. Viruses, allergens, dust mites, bacteria and dust are easily tackled with this product, and the fact that I can easily pack it in my carryon is the icing on the cake. Now, if they only made cake, I would buy the company!
About the Reviewer
Francine Brokaw writes about products, books, travel, and entertainment. She has been published in national and international newspapers and magazines as well as Internet websites. She has written her own book, Beyond the Red Carpet The World of Entertainment Journalists, from Sourced Media Books, is the entertainment correspondent for Good Day Orange County, and has her own TV show, Beyond the Red Carpet, on Village Television in Orange County. Follow her on Twitter.