uKloo Early Reader Treasure Hunt Game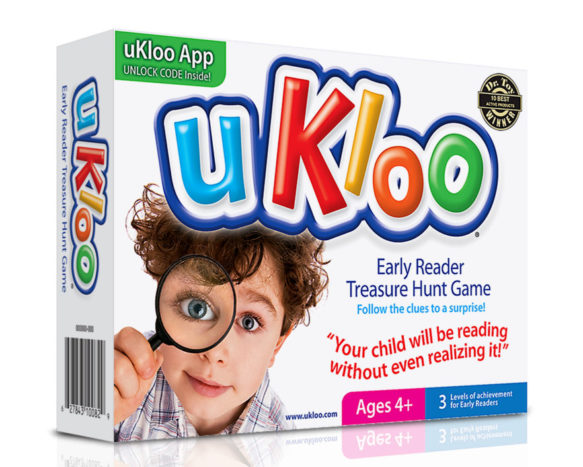 Get your kids reading without even realizing it!
Disguised as a treasure hunt, this multi-award winning literacy game is pure get-out-of-your-seat fun that gets kids physically active by reading clues to find a hidden surprise. There's even a Picture Helper poster to look up words when kids get stuck! The children are so engaged, they begin reading without even realizing it.
Where to Purchase:
amazon.com https://www.amazon.com/s/ref=nb_sb_noss_1?url=search-alias%3Daps&field-keywords=ukloo
Educents: https://www.educents.com/ukloo-early-reader-treasure-hunt-game.html
Mindware
Or ask your local Toy Store if uKloo is in stock!