Tote KACI, Hedgren Casual Chic Bags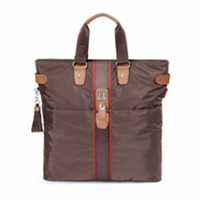 This tote in 100% nylon with cow leather trims and Jacquard webbing in the handles and adjustable & removable shoulder strap is just a practical and yet stylish tote.
Bright 'n' Breezy Casual Chic: from vibrant and vivid viola to beat-the-blues storm blue…with colourways like this it will be difficult to just choose one! Single stripe detailing, hint of nautical chic. From a sweet shoulder number to a roomy backpack you're bound to find the ideal shape for you.
Available online and at https://www.hedgrenwebshop.com