Taylor Toy Pop and Catch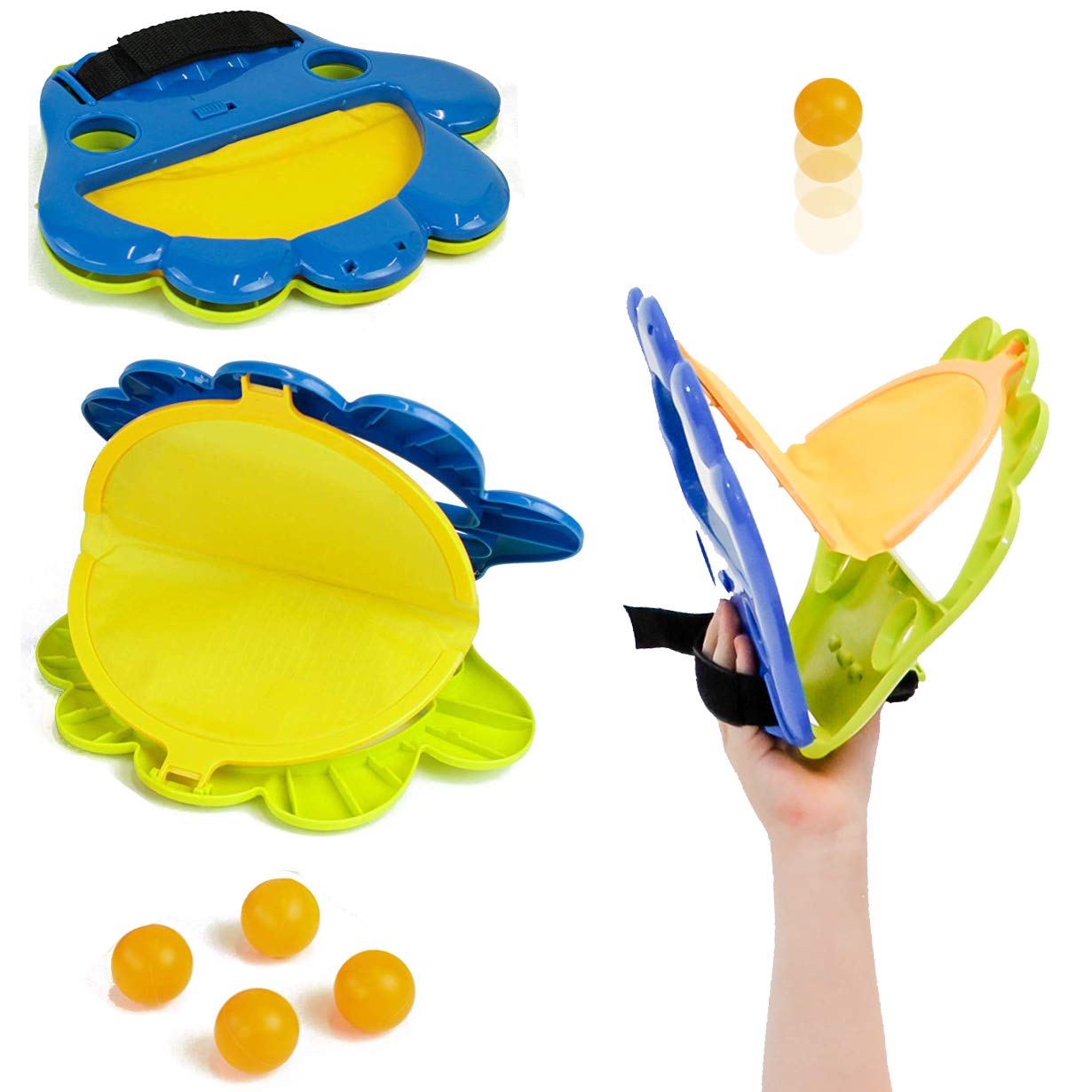 OUTDOOR AND INDOOR ACTIVITY: The Taylor Toy Pop and Catch is a unique fun way to get your kids active. The mitt launches the ball at great distances and speeds, also easily catching them.
FAMILY: Great for bonding in Living Room at family picnics, cookouts, camping trips, parties, etc.
HAND EYE COORDINATION: An upgrade to the classic game of catch. Pop and Catch help develops "Launching and Catching" skills and hand-eye coordination in youngsters.
– AGES 6 AND UP: Perfect toy for both boys and girls ages 6 and up.
– PORTABLE: Contains Two (2) Pop Paddles and Four (4) Balls.
Available at: https://www.amazon.com/dp/B07KLK98QW?ref=myi_title_dp