Stella and Bow Jewelry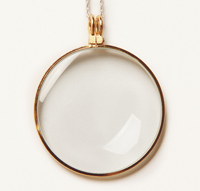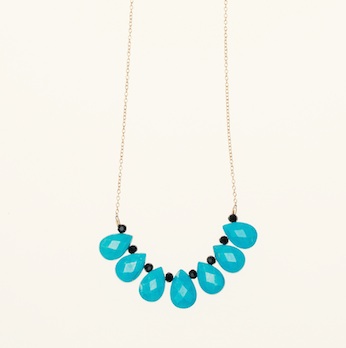 What's new, trendy, classic, funky, wearable, pretty, and being talked about all around town and being worn by celebs? Stella and Bow jewelry! This up and coming company is getting rave reviews for their unique creations. And they have pieces for all ages.
For those of us who might need a little help reading the menu when we go to dimly lit restaurants, there is a great lorgnette. Actually, most people know them as magnifying glasses on chains, but they are fashionable and useful pieces of jewelry. When I wear mine I can read the menu without squinting. No reading glasses are required when you're wearing these necklaces with their 5X magnifier. They sell for $63.25 at the company's website.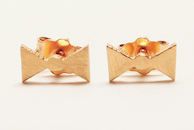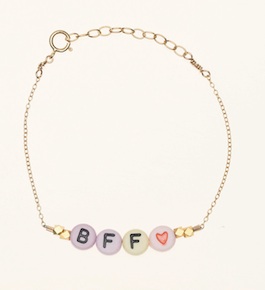 Stella and Bow has some fun necklaces as well as bracelets, earrings, and rings. And many of the items are available in yellow, white, and rose gold colors.
There are many classic styles as well as some great trendy pieces. For instance, the personalized bracelets are perfect for tweens, teens and twenty-somethings. This "Debbie Harry Bracelet" line is fun and whimsical. There is a "BFF" bracelet, an "I(heart)U" and several others. However, if you want to create your own, there is that option as well. This is the way to go for a creative and personal gift for your daughter, your granddaughter, your best friend, or your girlfriend.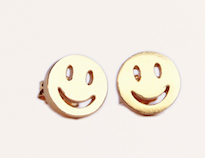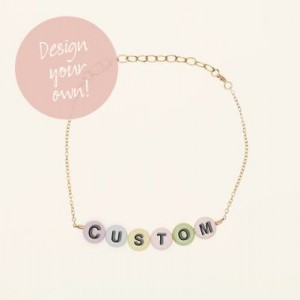 We all know that a little finishing touch makes all the difference when it comes to how we look. And jewelry always adds that extra little sparkle to anyone's outfit, whether you're wearing jeans, shorts, a suit, a sundress, or a fancy gown. Women who are "pulled together" are those who take just an extra minute to accessorize.
Check out their website for great gifts this holiday season. If you have a girl on your shopping list, this is definitely a site you want to see. www.stellaandbow.com. Their sale items are amazing and their regular priced pieces are comparable to other designers. For a company that is only 3 years old, they are getting a lot of attention and surging onto the scene.
About the Author
Francine Brokaw has been covering all aspects of the entertainment business for 20 years. She also writes about technology and has been a travel writer for the past 12 years. She has been published in national and international newspapers and magazines as well as internet websites. She has written her own book, Beyond the Red Carpet The World of Entertainment Journalists, from Sourced Media Books.
Follow her on Twitter