Skunk Bingo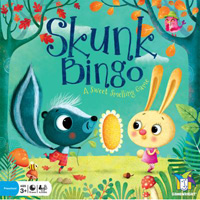 Line up for this game of log jammin' fun! Spin the spinner and then place a creature into the log. If any pop out the other side, add them to your board. Don't let the skunk nose his way in line or else he's sure to make a stink! Be the first to fill your board and enjoy the sweet smell of victory!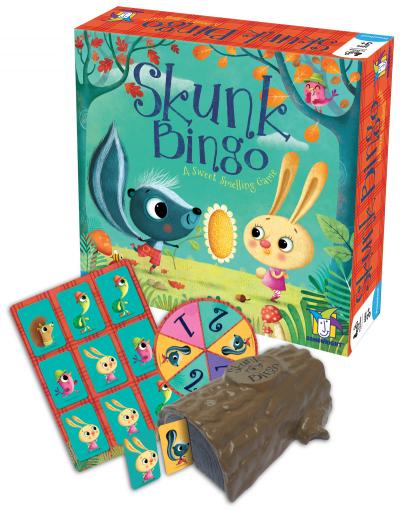 Contents:
48 tiles
4 game boards
1 log
1 spinner
Rules of play
Instrucciones en Español

No Reading Required

Players: 2-4
Available at retailers nationwide.