Magnetic Wooden Building Block Puzzle Set | Cat & Dog Animal Print Design and Winner of Dr. Toy's Best Picks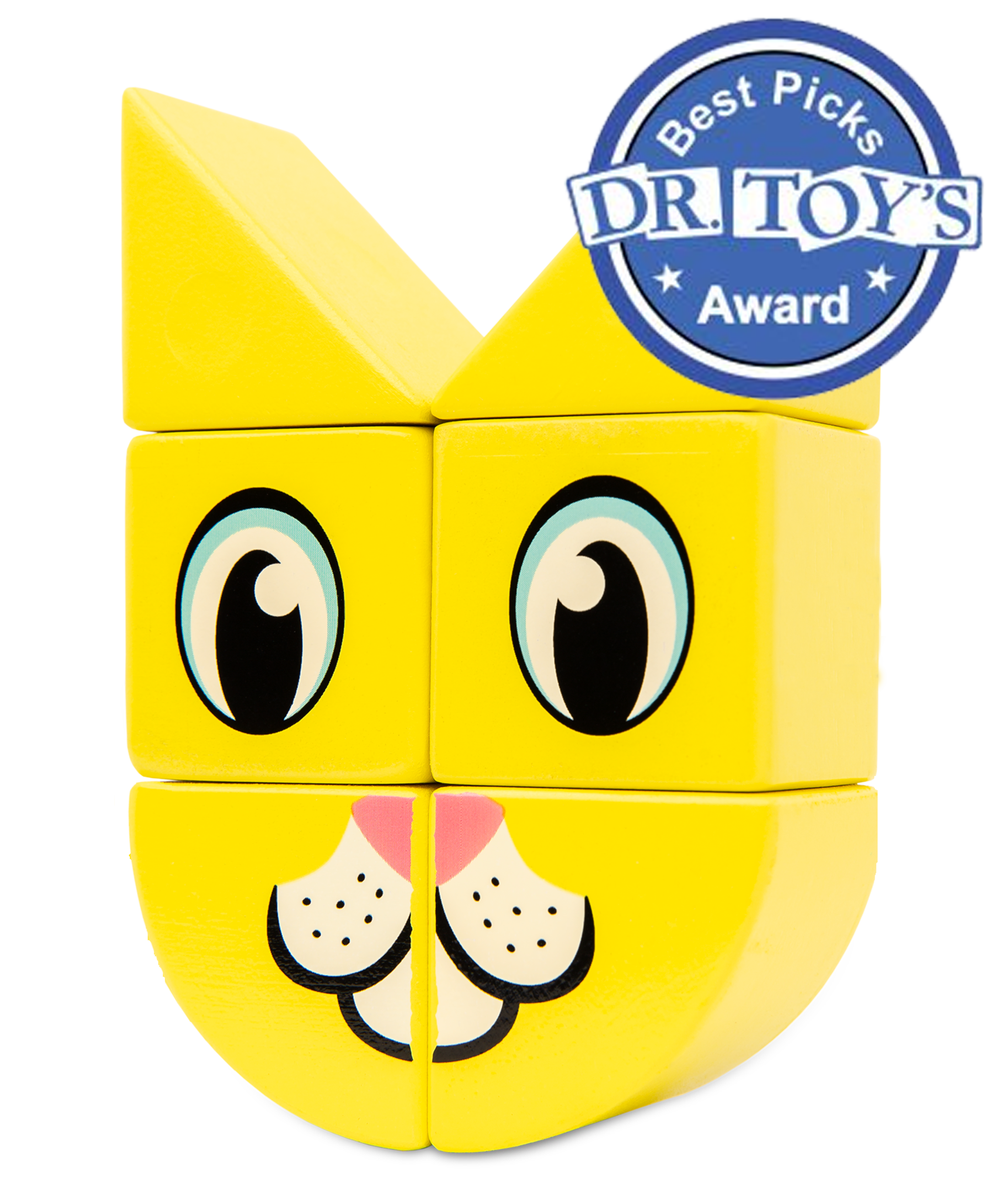 CREATIVE EDUCATIONAL TOY: With a darling cat face design on one side and a dog's face on the other, your child will benefit from block play with the challenge of a jigsaw puzzle! Watch as they create combinations of cat-dog designs, all of which will make kids squeal with delight!
FRUSTRATION FREE MAGNETIC BLOCKS: With ultra-strong magnets, the blocks connect easily, hold firmly, but also pull apart with a gentle tug. Kids love that their creations aren't knocked down quickly by mishap or pesky siblings!
AWARD WINNER: Selected as one of Dr. Toy's Best Toy Picks! This prestigious award honors safe and affordable toys that offer a stimulating activity. If you're searching for a great gift idea for 3 or 4 year olds, you can't beat the Itty Bitty City Magnetic Blocks Set!
NATURAL WOOD BLOCKS FOR YEARS OF PLAY: Made from solid wood, our blocks contain no plastic and the paint is lead-free and non-toxic. Children enjoy holding the pieces and manipulating them in their hands, just as great Montessori toys encourage kids to do. Made for boys and girls.
Available at: Amazon.com "Itty Bitty City Magnetic Wooden Blocks" https://www.amazon.com/dp/B07DWGMBBJ