Kristoff Animators' Collection Doll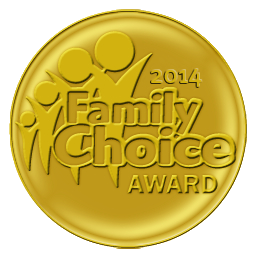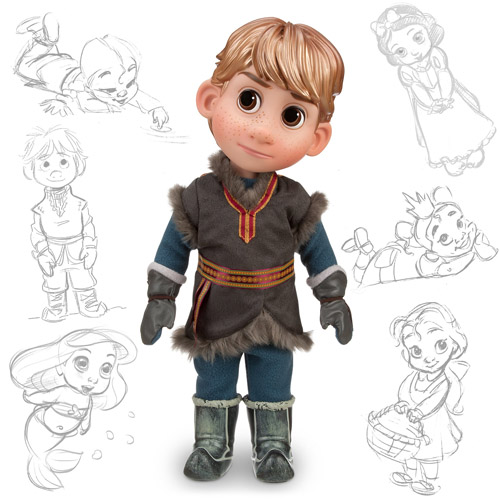 Disney's Animators' Collection Dolls are popular for ages 3+, and adults are even grabbing them up for their own enjoyment and collections. They are toddler versions of some of Disney's iconic characters, imagined by the wonderful animators at Disney. Unless you have been living in a cave, you know that Disney's Frozen won the Academy Award for Best Animated Film, and Kristoff is a big part of the story.
The Kristoff Animators' Doll is hard to find. Take it from me, I've been trying to locate one for months. But why is this particular doll in such high demand? There are several reasons for little Kristoff to be as popular as he is.
Number one – He's adorable. With freckles sprayed over his face and his wide brown eyes and sweet grin, Kristoff brings home all the delight of his on-screen personality. The little fellow that appears in the beginning of the film is a fun little guy, as is this vinyl version.
Number two – The movie is an instant classic and the five main characters (Elsa, Anna, Kristoff, Sven, and Olaf) have become beloved by all ages.
Number three – Kristoff is a doll both girls and boys can enjoy. Boys will like having a male toddler doll, and Kristoff is the perfect male doll for this collection. His hair is vinyl (unlike the girl dolls who have wigs that can get messed up over time) and he's sturdy enough for boys to carry around, hug, and even sleep with.
Number four – the Animators' Collection is a fun line of dolls.
Kristoff stands 16 inches high. He sports removable boots, mittens, blue flannel pants and a coat with faux fur. He looks like he's ready for anything, and any kind of play.
Under the supervision of animators Tony Smeed, Bill Schwab, and Jin Kim, the Animators' Collection Dolls were designed with all the fun and fantasy of their screen characters. Kristoff is the first male character to join the Animators' Collection. He stole the hearts of audiences of all ages, as a youngster and an adult. And this doll incorporates the adorableness of the character along with his whimsy.
Now there is a cute male doll that will delight boys, girls, and adults. Disney's Kristoff Animators' Collection doll lists for $24.95.
About the Author
Francine Brokaw has been covering all aspects of the entertainment business for 20 years. She also writes about technology and has been a travel writer for the past 12 years. She has been published in national and international newspapers and magazines as well as internet websites. She has written her own book, Beyond the Red Carpet The World of Entertainment Journalists, from Sourced Media Books.
Follow her on Twitter
Like her on Facebook