Knoala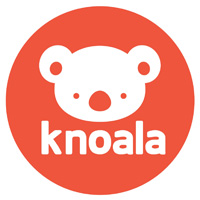 Knoala is a free iPhone app offering thousands of simple, fun & development-boosting activities tailored for infants to preschoolers.
Bond with children over silly games that foster artistic, cognitive, emotional, motor, sensory, language skills, and more.
Since launching in October 2013, Knoala has been featured on TechCrunch, TimeTech, The Guardian and many top parenting blogs around the world.
They are ventured-backed by WI Harper, Zhen Fund, Baby Tree, AngelVest, and reputable angels.