Isabelle Grace Jewelry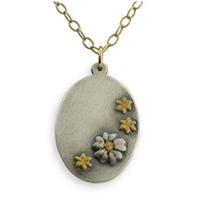 No matter what the occasion, Isabelle Grace Jewelry has an accessory to commemorate life's special moments, including three just-released designs with a lot of heart! The Enchanted Locket, J'Adore necklace, and Double Name Bar necklace provide a stylish look with lasting sentimental value.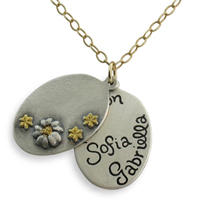 Forgo the traditional photo locket with Isabelle Grace's Enchanted Locket necklace. Rather than having to worry about the wear, tear, and fading of images, engrave a special message inside and know that it will be safely intact as the years pass. Names, inspirational quotes, or secret messages can be shared and memorialized in this sweet accessory! Retails for $245.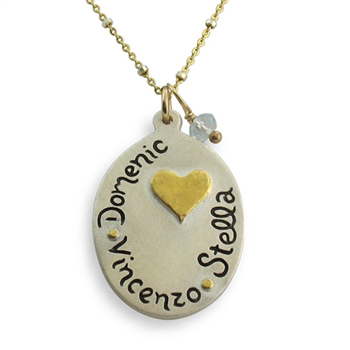 For those with a heart of gold, the J'Adore necklace is the perfect gift to symbolize the love and admiration you feel – literally! Made with a 22kt gold accent heart and room for a sweet message, the J'Adore necklace can highlight any occasion: weddings, births, anniversaries, and achievements. For extra personalization, you can also add a birthstone or gem from Isabelle Grace's special collection. Retails for $185.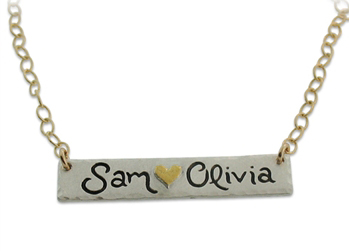 If you are searching for a trendy charm that can be stylishly layered with additional accessories, then the Double Name Bar necklace is for you! Inscribed with two names or sets of initials and tagged with a 22kd gold heart, this piece proudly displays the names of the happy couple, or mom's pride and joy. Retails for $170.

IsabelleGrace uses recycled metals for their designs, so not only is their jewelry one-of-a-kind, but it's eco-friendly as well.
IsabelleGrace proudly accessorizes Hollywood's leading ladies including: Alyson Hannigan, Tia Mowry, Christina Milian, Ali Landry, Lindsay Price, Katherine Heigl, Nicole Sullivan, Tori Spelling, Alison Sweeney and many others who like to keep those they love close to their heart with personalized jewelry from IsabelleGrace.