Disney's Frozen Products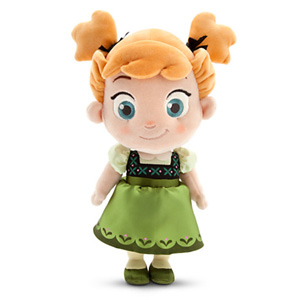 Disney's Frozen has captured the attention and imagination of people all around the world. In this day and age when special effects, blood and guts and sex are the big draws in the theaters, one animated movie has captured the heart of the world. The Imagineers at Disney reimagined Hans Christian Anderson's "The Snow Queen." And this sweet little animated film is now the highest grossing animated film of all time. It is the second highest grossing Disney film (behind Marvel's The Avengers), and it ranks as the fifth highest grossing film ever. Those numbers are still rising.
The characters are all beloved, whether it is Elsa, the princess who becomes Queen and freezes the country of Arendelle, Anna, the princess who is filled with hope and love, Kristoff, the ice man who manages to get involved in the family crisis and becomes Anna's love interest, Olaf, the snowman who dreams of summer, or Sven, the reindeer with wonderful expressions and a tender heart.
The merchandising of the film went into high gear too. The Disney Animators' Collection includes Elsa, Anna, and Kristoff in their young years. The newest edition of these dolls also has the kids with fun little "friends." Elsa and Anna each come with a version of Olaf, and Kristoff comes with a little Sven.
For lovers of plush dolls, the Anna and Elsa are a-d-o-r-a-b-l-e. These soft little dolls will be cuddled through the night by youngsters, and most likely carried with them all day long. They are recommended for ages 3 and above and stand about 12 inches high. Just looking at these adorable little faces will bring out a smile on any kid.
There are more adult dolls, including a four-piece set with Elsa, Anna, Kristoff, and Hans (of the Southern Isles). These mini dolls are geared for ages 4 and up. Each plastic doll stands about 5 ½ inches high and this set is for sparking little imaginations.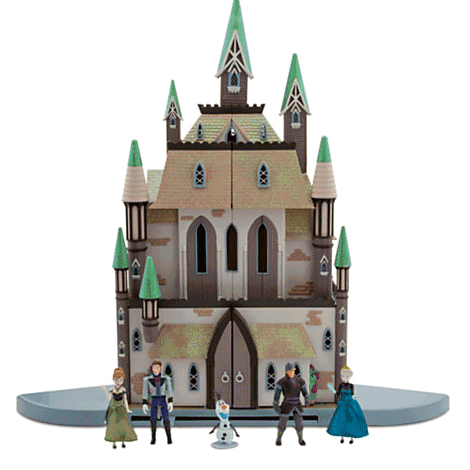 And speaking of imaginations, forget Barbie's dream house. There is now a Frozen Castle of Arendelle Play Set. This is absolutely amazing and will provide years of fun for kids. It is recommended for ages 3 an up, and comes with Anna, Elsa, Hans, Kristoff, and Olaf figures. Sorry, no Sven is included with this set. The castle has hinged doors and three levels. Think of all the hours of fun that can be had in this play castle. Furniture is also included. This is sure to be a big hit this holiday season. I would want it if I were a kid. Oops. I'm not a kid but hey, I would still like it!
These are just a few products available from disneystore.com. There are plenty more items featuring the beloved characters from Frozen. No matter what your budget allows, you can find something Frozen for your children or grandchildren, or even yourself.
About the Author
Francine Brokaw has been covering all aspects of the entertainment business for 20 years. She also writes about technology and has been a travel writer for the past 12 years. She has been published in national and international newspapers and magazines as well as internet websites. She has written her own book, Beyond the Red Carpet The World of Entertainment Journalists, from Sourced Media Books.
Follow her on Twitter
Like her on Facebook