Disceez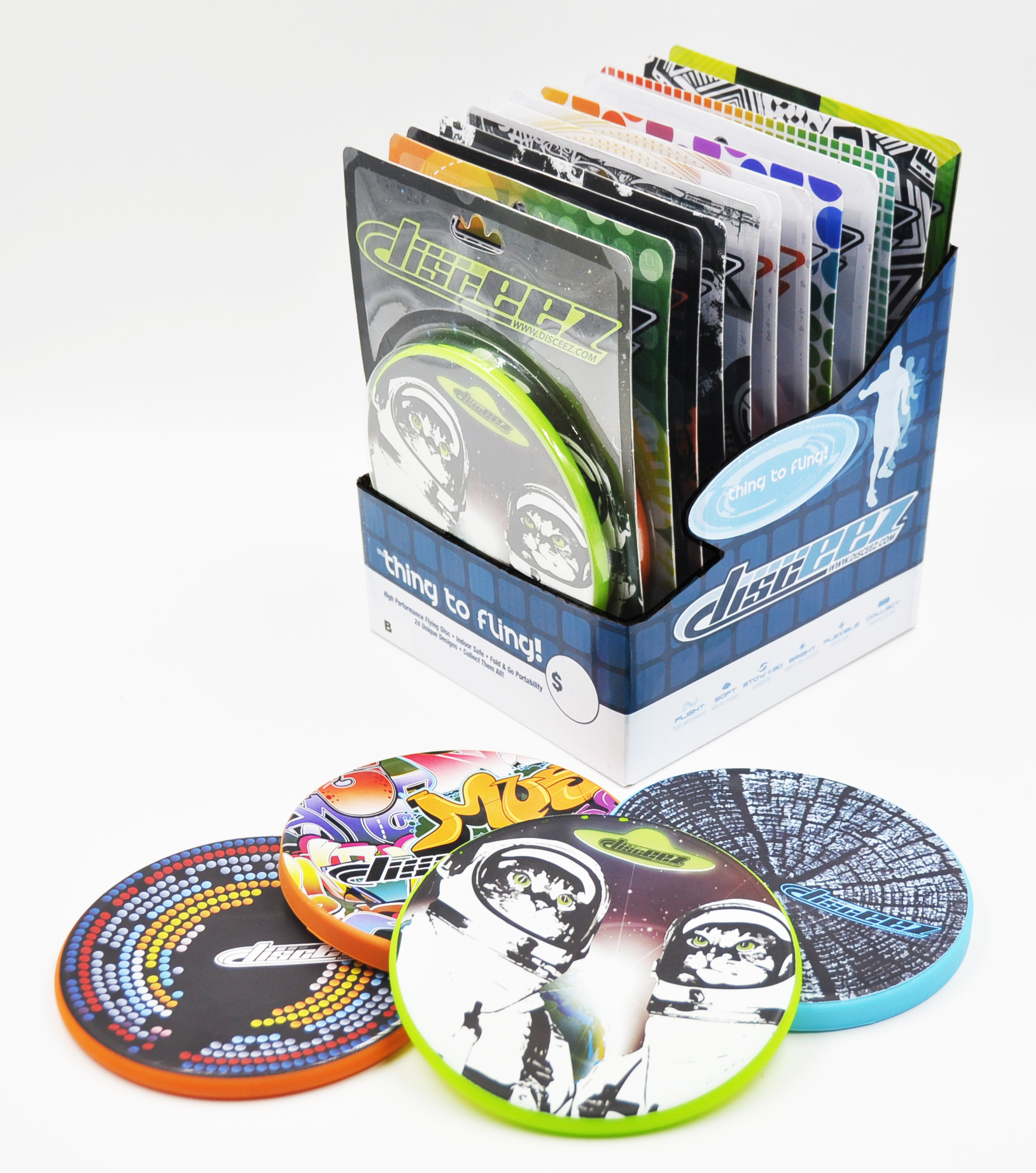 Worx Toys just reinvented "disc play" with eez. Disceez is a new lightweight flexible flying disc that makes a classic game of catch so much cooler and eez-ier. Disceez is a soft silicone, portable flying disc that can be played indoor and outdoor. It's specifically designed so that anyone can throw it accurately and catch it with ease due to a unique proprietary technology. Best of all they come in a variety of cool, collectible designs to match any personality and style.
It's the coolest thing to fling and anyone can play, anytime and anywhere. Disceez float smoothly on a current of air and self-correct from imperfect throws. It's easier to fling Disceez straighter and farther and the soft silicone structure is more comfortable to catch than other discs. They also store neatly in your pocket that means you play with them more because they are always with you.
The unique design of Disceez (5.0″ circle x 0.5″ thick) allows the discs to go long distances smoothly thanks to a proprietary thin membrane technology that allows the disc to float effortlessly, thanks to an outer ring design that carries the inertia over long distances. Even if thrown badly by younger or less experienced users, Disceez adjusts for more controlled flights.
Available at: Amazon – disceez.com