Create A Castle Starter Kit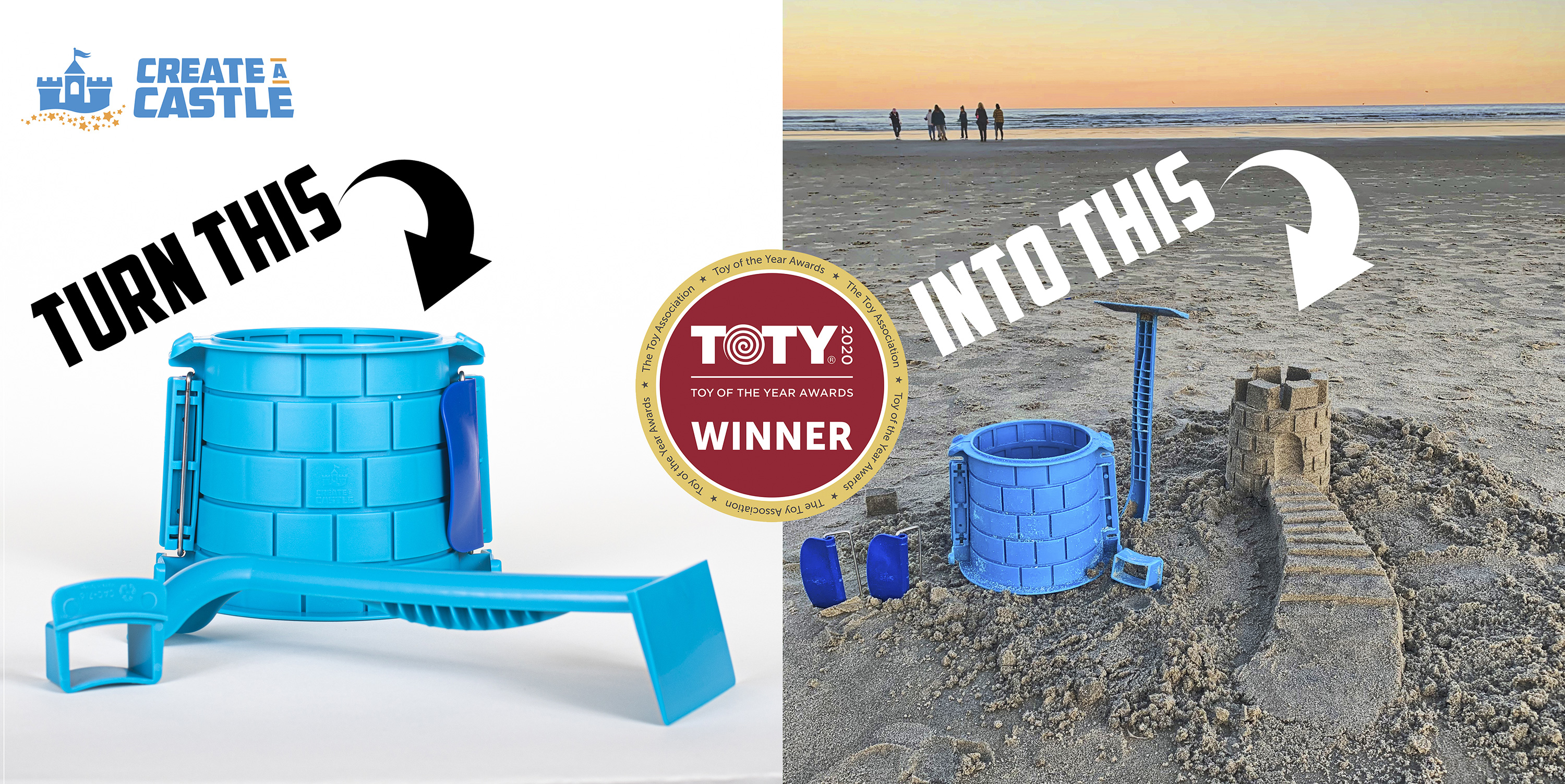 Our split mold sand castle system will allow you to build beautiful sand or snow structures in a short amount of time. Just buckle it, fill it and Create A Castle. Bring your castle making to the next level with our starter kit! Don't be deceived by the name, our starter kit can build amazing works of art extremely fast! Learn from our video tutorials on how to do several tips and tricks with your system unlike ever before!
Our starter kit includes the following items:
– 1 Create A Castle 6 inch split system cylinder.
– 1 Ridged battlement brick form – for perfect placement on your cylinder forms adding 1.25 inches to the 6 inch tower height.
– 1 Multi purpose tool – great for quick cleanup of residual sand as well as assisting in breaking the seal of split system cylinder.
– 1 Mesh backpack – for easy and convenient packing and transportation anywhere you go!
Just add moistened sand as you go and start creating! Keep the kids (and parents) entertained on the beach with this hassle free sand molding system for hours of fun!
Available online at: https://createacastle.com/