CozyPhones for the whole family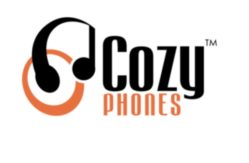 It's time to say goodbye to uncomfortable ear buds and headphones. CozyPhones are comfortable headbands that pug into your devices and provide quality listening while not hurting your ears.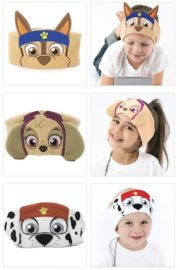 Paw Patrol CozyPhones are their latest models, making listening to portable devices fun for kids. The Paw Patrol TV series on Nickelodeon is a favorite among youngsters, especially those who love dogs. So whether your child likes the German Shepherd Chase, the Dalmatian Marshall, or the little pooch Skye, they can add a sense of whimsy to listening to movies or games. The removable speakers are set to 90 decibels max so you can be sure little ears are not going to be blasted with a high volume. Because the thin speakers are removable, the headbands are washable. The Paw Patrol CozyPhones list for $21.97 and are for ages 3+.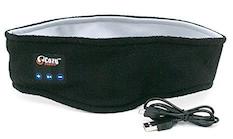 Bluetooth Contour Series Sleep Headphones are perfect to wear at night. They must first be charged, then they can synch with any Bluetooth device like an iPhone, iPad, iPod, or another audio device. The mesh lining is comfortable and the thin speakers can be removed when washing the headband. And, for those who cannot sleep when it's light in the room, simply pull down the headband and it doubles as a sleep mask that blocks out light. If you know anyone who has a hard time falling asleep, perhaps listening to soothing sounds will help them drift off. And it's also a nice device to use while exercising or meditating. When this is on, all the noisy distractions of the outside world are blocked out and replaced music of your own choosing. The controls are easy to reach and operate. ($29.99)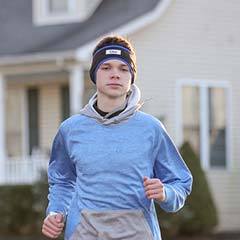 Going out for a run? Try the Active Headband Headphones. The headband is made from Lycra mesh to stay on and keep your head cool at the same time.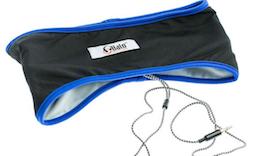 This model is made specifically for active people who want to listen to their portable music devices while on the go. Imagine jogging or exercising without worrying about your ear buds popping out or your bulky headphones wobbling around on your head. ($19.97)
By combining easy-to-wear headbands with removable speakers, CozyPhones are the answer for many people who want comfortable headphones that stay on and provide good quality sound. They're also handy to take on airplanes and to college dorms. The durable cords, and the wash-ability of the products make the CozyPhones long lasting too.
Check their website for colors and pricing plus several other models for adults and styles for kids. They offer discounts on multiple units.
Francine Brokaw writes about products, travel, and entertainment. She has been published in national and international newspapers and magazines as well as Internet websites. She has written her own book, Beyond the Red Carpet The World of Entertainment Journalists, from Sourced Media Books.
Follow her on Twitter