Club Eimmie: 18-Inch Doll Accessory Subscription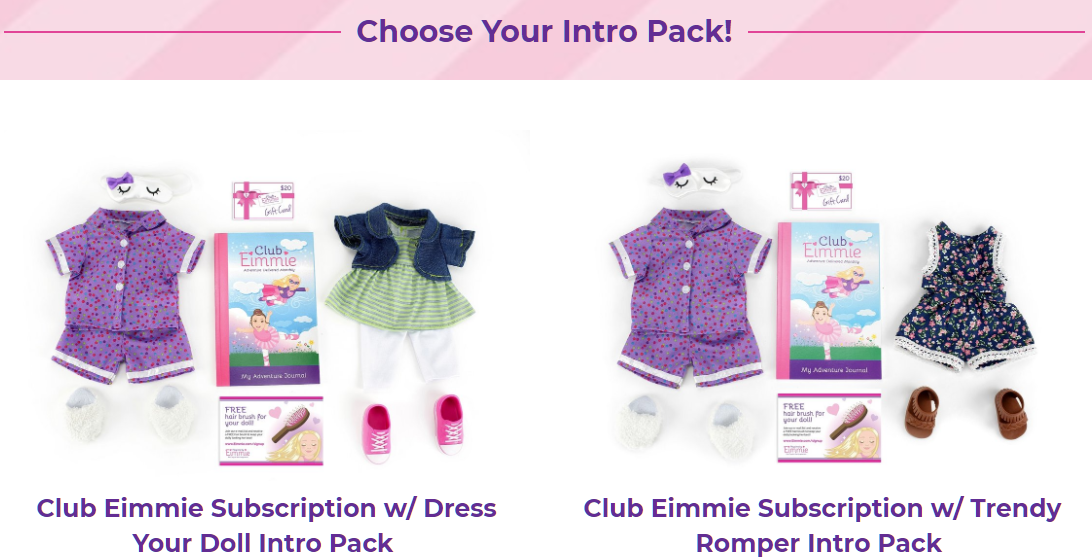 Club Eimmie is a subscription for a girl, her doll, and their imaginations! When you sign up for Club Eimmie, you will receive Playtime Packs in the mail every month. Each Playtime Pack includes 18-inch doll clothing, accessories, and a postcard, a $30+ value. The postcard included is to keep in touch with the gift giver and to share the adventure.
You'll also gain access to fun downloadable content on Eimmie.com. Club Eimmie is the gift of open-ended renewable play, screen-free activities, and connection.
Your very first Playtime Pack will include your choice of outfits, our super cozy PJ set with slippers and eye mask, our fun filled Club Eimmie Adventure Journal, instructions to redeem your free hairbrush AND a $20 GIFT CARD TO EIMMIE.COM!
– Intro Pack Includes: 2 Outfits, Accessories, Hairbrush & $20 Gift Card!
– Intro Playtime Pack Delivers in Days!
– Enjoy Playtime Packs Delivered to Your Door Every Month
– Cancel At Any Time
Available at: https://eimmie.com/pages/subscription-intro-packs