Anki OVERDRIVE: Fast & Furious Edition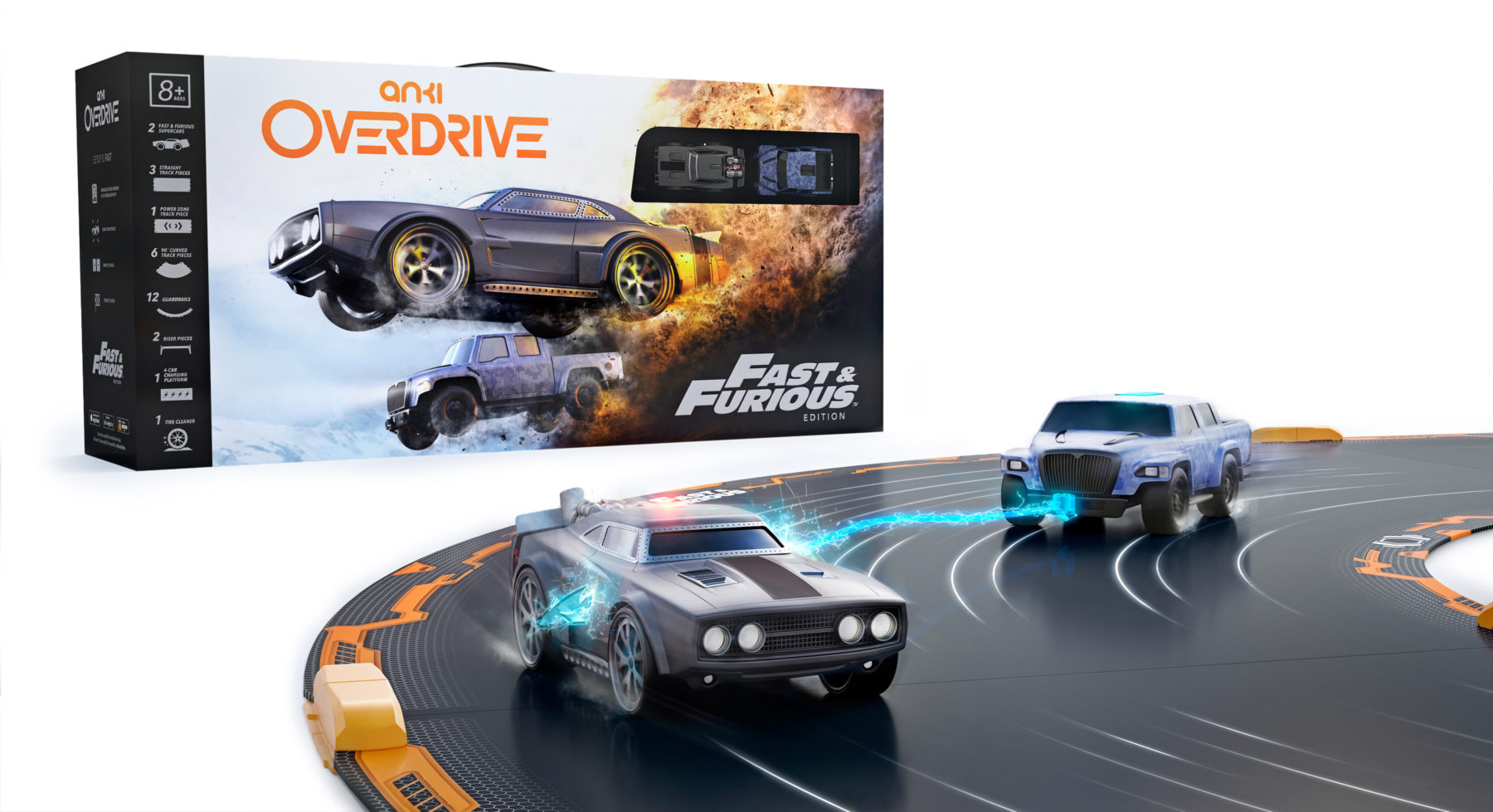 With tech so advanced that it feels like the future, Anki OVERDRIVE is the world's most intelligent battle-racing game. Each Supercar is a self-aware robot, driven by powerful artificial intelligence and equipped with deadly strategy. Whatever track you build, they'll learn it. Wherever you drive, they'll hunt you down. The better you play, the better they become. Whether you battle A.I. opponents or friends, your tactical options are unlimited. And with continuous software updates, the gameplay always stays fresh.
New this year, Anki OVERDRIVE: Fast & Furious Edition amps up the gameplay by merging the most thrilling elements of OVERDRIVE with the adrenaline-fueled world of Fast & Furious – one of the most successful action serials of all time. The new game pits players against the Toretto crew, including Dom, Hobbs, Letty and Tej, and the iconic voices of the Fast & Furious characters help bring movie-like moments to life as players race and battle against their friends, family or the A.I. characters in two meticulously detailed robotic Supercars inspired by the high-octane vehicles from the films, including International MXT and Ice Charger. Exclusive to the game is also a new Power Zone track piece that triggers a massive "hack" that disables nearby opponents when players drive through it.
Just like OVERDRIVE, the new game is easy to pick up, and nearly impossible to put down.
Where to Purchase: Anki.com – Amazon – Toys"R"Us – Best Buy – Target