2017 Disney Advent calendars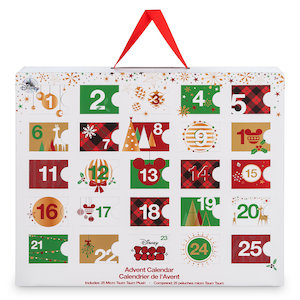 It's that time of year again. The holidays are quickly approaching and for those who celebrate Christmas, the month of December is filled with anticipation, fun, excitement, and energy as preparations for the holiday near.
Disney has three fun Advent Calendars this year to get everyone in the spirit of fun and celebrations. Every day in December a new item is revealed in the calendars as the countdown to December 25 gets closer and closer.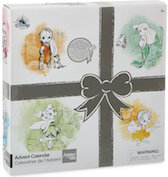 The Disney Animators' Collection Advent Calendar (lists for $34.95) is filled with all the whimsy and fun of the Animators' Collection of dolls and plush. For fans of this collection, the Advent Calendar will bring more cherished items. The collection is focused on the Disney characters as children, and the Advent Calendar contains miniature representations of the characters from Pocahontas, Tinker Bell and Peter Pan, Belle, and Ariel.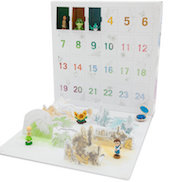 The box is designed with the same care as the boxes for the Animator dolls. Open it to see 24 little doors, one for each day of December leading up to Christmas. Opening each door reveals a white plastic bag. The bags contain the little keepsakes. Spoiler alert – door #1 contains a tiny Pocahontas and door #2 contains a tiny Tick Tock. There are scenery made out of card stock so the little characters can be placed to create a setting for them.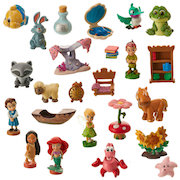 The Animators' Advent Calendar is for ages 3+ due to the small size of the keepsakes.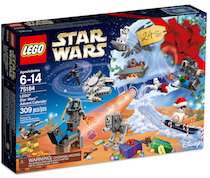 There are two other Disney Advent Calendars ($99.95) this year. For collectors of the Tsum Tsums, there is a fun Tsum Tsum Plush Advent Calendar, with 25 (this one goes to Christmas) micro Tsum Tsum plush: Mickey on sled, Minnie skiing, Goofy in snowball, Thumper as snowman, Bambi as reindeer, Tigger with candy cane, Dumbo in snowball fight, Miss Bunny as present, and more.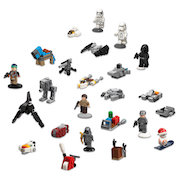 For Star Wars/LEGO there is a new LEGO Star Wars Advent Calendar ($46.95) with 24 individual tiny Lego keepsake items from the Star Wars films.
This is the time to buy/order your Disney Advent Calendar from your local Disney Store of the Shop Disney website.
About the Reviewer
Francine Brokaw writes about products, travel, and entertainment. She has been published in national and international newspapers and magazines as well as Internet websites. She has written her own book, Beyond the Red Carpet The World of Entertainment Journalists, from Sourced Media Books.
Follow her on Twitter