The WantsToBe Series of Story Apps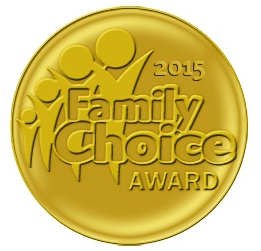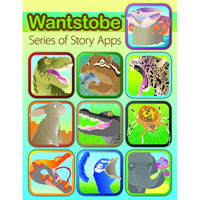 The WantsToBe series of Story Apps features 10 award-winning animal tales. Each app teaches children to work hard toward a goal even when it's hard. With 60-70 animations, 25-35 sound effects, music, dramatized narration AND an imaginative and unexpected ending, children learn that accomplishing difficult things changes us and perseverance is worth it!
Whether they meet a shy leopard in the lush jungle, a grumpy crab in the deep ocean, or an adventurous hare in the red cliffs of the desert, children will enjoy animating the characters and adding sound effects as the creatures overcome challenges through hard work and funny mishaps. These apps are based on the popular paperback and eBook series available on Amazon. For more information visit our website: wantstobe.com.
There are 2 promo codes provided for each app in the series. They expire on Feb. 24th.
Crab Wants to Be a Dolphin
Promo Codes (2):
FTFLP6RK7MAP
9PR79TMETP4W
T-Rex Wants to Be a Long Neck
Promo Codes (2):
T3XWRKK9RHWN
7JXKEWRE33ME
Chipmunk Wants to Be a Bear
Promo Codes (2):
79WW9YMXE7FP
EJ3FX9674TFW
Leopard Wants to Be a Monkey
Promo Codes (2):
XPATJNEYRPPP
ELXLNKTXYHT4
Hare Wants to Be a Falcon
Promo Codes (2):
6AY4HENTMHMP
M36F9MH7KYEE
Alligator Wants to Be a Dog
Promo Codes (2):
HNFY3WXYEF9A
W7FF7WLPPJXA
Spider Wants to Be a Cricket
Promo Codes (2):
367RHA7MJXEW
AYR49EMLJLKX
Snake Wants to Be a Horse
Promo Codes (2):
THYEWNKFNXKR
H3FYW97W7T9J
Peacock Wants to Be a Pig
Promo Codes (2):
3A4AXHWREHWK
XYKLFYPW3347
Elephant Wants to Be a Bee
Promo Codes (2):
PKKJTKF3LFLN
K6XL7HP67E9Y