Story Bug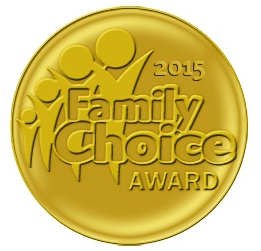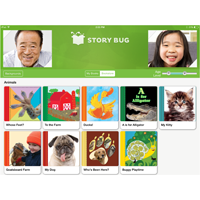 Cricket Media is a leading provider of educational children's magazines with roughly 500K subscribers.
Our customers are parents and grandparents who care deeply about the education and enrichment of their children and grandchildren.
With Story Bug, we wanted to provide a way for parents and grandparents to connect with young children when they're geographically separated (business travel, military, divorce, etc.). Solutions like Skype and Facetime don't work well with young children because the kids don't stay engaged.
Story Bug (iPad and iPhone) combines video chat with a shared reader to allow adults to read educational books to children from anywhere. The familiar story time activity keeps kids engaged and provides meaningful interactions with the adult.
Story Bug is perfect for parents who travel for work, grandparents who live far away from their grandchildren or other family members who want to share story time when they're apart.
Story Bug has enjoyed remarkable success in its initial months. It maintains a 4+ star rating from users, we're seeing average call lengths of over 10 minutes, and we've struck a major partnership with Marriott Inc. who saw the value of connecting traveling parents to kids.  See the video at the link below:
Key Features
•Dozens of books available from award-winning children's publisher Cricket Media. More books added every month. Teach your little loved one (age 0-6) about the ABCs, 123s, animals, shapes, colors, emotions, and more.
•Invite family members to connect in the app and then call anytime for story time
•Synchronous, shared reader allows both participants in a call to see the same page of the book and turn pages together
•See where each other are pointing on the screen to sound out words or identify objects
•Two free books available; more via in-app purchase individually or via subscription ($4,99/mo, $14.99/6-mos, $24.99/yr)
•Purchases are shared during a call, so only one side needs to pay for premium book access.
•Kid-friendly, safe and secure environment certified by kidSAFE+ for COPPA compliance