Reader Bee's First Story Maker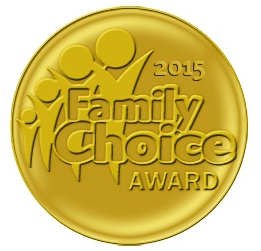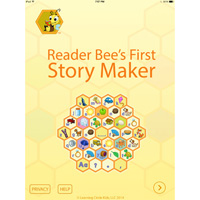 Reader Bee's First Story Maker inspires tale-telling and jumpstarts kids spelling with the first-ever custom iPad keyboard for children called the Honeycomb Keyboard. The keyboard can be installed system-wide and used throughout the Apple iPad with in any application a keyboard is used.
Reader Bee's First Story Maker is based on the Honeycomb Reading method, a basic approach that limits what is presented to the child, linking sounds, letters, words and stories in a step-by-step process. The Honeycomb Keyboard pairs pictures and letters, allowing children to begin reading with ease. The honeycomb array of letters enables emerging readers to easily swipe rhyming words (hat, cat, sat) and sight words (the, and, is) with one stroke.
The iPad app features more than 100 pictures that children can drag into stories and tap to make the word appear. For example, once a picture of an octopus is pulled into the story, tapping changes it magically into the spelled word 'octopus.' A child can also type words to be replaced by a picture to create a visual reinforcement of the word.