Reader Bee and the Story Tree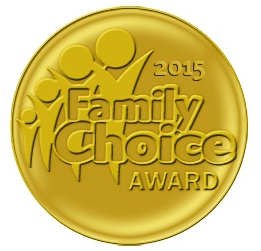 | | |
| --- | --- |
| Ages: | 3-6 Yrs |
| Price: | $1.99 |
| Website: | iTunes |
| Year: | 2015 |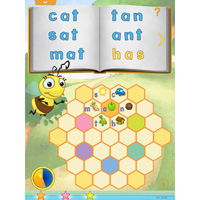 Reader Bee and the Story Tree is a game-changer for emerging readers. Young kids use the Honeycomb Reading Method to make reading consistent, simple and fun. The app sparks curiosity and builds confident, life-long readers.
Setting a new standard of quality, the app is both entertaining and engaging. Aligned to Common Core, children prepare for preschool and kindergarten with a jumpstart in reading. Reader Bee and the Story Tree is easy to use, so kids continue learning even when parents are too busy to play.
Through the unique Honeycomb Reading Method, kids learn to read at the simplest level. Reader Bee and the Story Tree moves kids through sets of letters, seven at a time, until they're fluent with all the letters and sounds in the alphabet. Children hear seven sounds, trace seven letters and use these letters to form three-letter words. Then they see their words in stories and tap the words to see animations – all in a matter of minutes.
This quick progression is possible because the complexity of reading is removed – each letter has only one shape (lowercase) and one sound. Instead of getting discouraged, kids learn quickly and intuitively, turning words turn into stories.