My Turn Spoon & Fork Trainer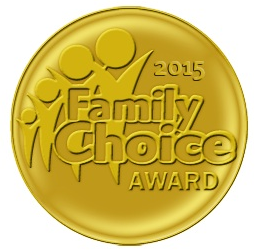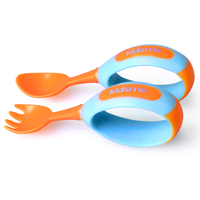 General Description
•    Children can participate in mealtime discoveries with the kidsme My Turn Spoon and Fork Trainer. The uniquely designed, ergonomic handles help little ones learn how to use utensils on their own. The colorful handles are easy to hold and fun to use.
•    For 6+ months.
Features List
•    Fun-to-hold utensil handles feature an ergonomic round design.
•    Perfect trainer utensil set.
•    Encourages self-feeding.
•    Overwhelming positive response from our kidsme Ambassadors—the design helped babies hold spoons and forks upright.
Specifications
•    One set of training utensils in bright color palette with ergonomic, round handles. One spoon and one fork.
•    Comes in multiple colors.
•    Materials: Polyurethane (PU).