Moo Moo Soother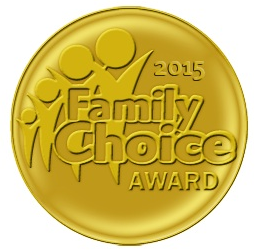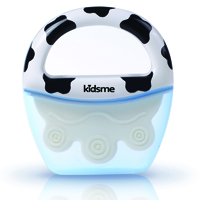 kidsme Moo Moo Soother comforts your baby's sore gums. The medical-grade textured silicone is safe, soft, and provides relief. It also doubles as an ice pop when you fill and freeze your baby's favorite drink or purée in the cap. The cap keeps the Moo Moo Soother clean and perfect to take on-the-go.
•    For regular use, 3+ months. For Popsicle use, 9+ months.
Features List
•    Specially designed ring for little hands to hold.
•    High-contrast cow print appeals to infants.
•    Textured, medical-grade silicone teats.
•    Works at room temperature, frozen, or refrigerated.
•    The travel-friendly cap keeps it clean.
•    Can be used to make popsicles.
•    Primary use is as a teether.
Specifications
•    Textured silicone teats attach to cow-print handle and come with clear cap.
•    Materials: Silicone, Polypropylene, TPR, and ABS.
•    BPA free, phthalate free, and lead free.