KeaBabies Backpack Diaper Bag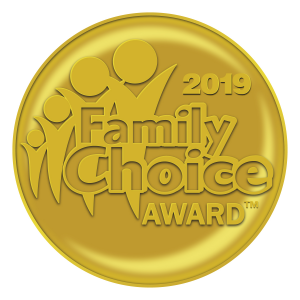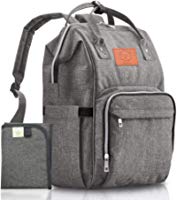 THE PERFECT DIAPER BAG BACKPACK LOVED BY MOMS & DADS
At KeaBabies, we understand that bringing your baby out can be a hassle sometimes with so much packing and baby's stuffs go all over the place in your bag. Our KeaBabies Diaper Bag is thoughtfully designed with multiple pockets and compartments to help you organize all your baby's necessities for a day out.- DURABLE & LASTING – Our best backpack diaper bag is made with Premium Oxford Fabric which is water resistant and scratch proof. Your KeaBabies Diaper Bag will bring you anywhere without breaking. Your best travel companion after your baby!
– SMOOTH ZIPPERS – High quality zippers can make a whole world of difference for baby backpack diaper bag users. Our zippers are so easy to use that makes taking things in and out of the bag hassle free.
– 365 DAYS MANUFACTURER'S GUARANTEE – We offer you a hassle free 100% FULL refund if you are unsatisfied with our product. This is how confident we are of our quality product. Absolutely NO RISK for you! Click the Add To Cart Button to get yours now!
– MULTI-FUNCTIONAL – Our highly raved diaper backpack for dad and mom comes all the thoughtful pockets and compartments designed to make the bag practical for everyday outdoor needs.
– HANDS FREE EVERYWHERE YOU GO – Carry our KeaBabies Diaper Bag Backpack with ease while using a baby carrier or carrying your baby. Hang it on your stroller or pram with the clip on holder straps. Stay hands free all day long while you tend to your little one!
Available at: https://keababies.com/collections/diaper-bags/products/diaper-bag-backpack and https://www.amazon.com/dp/B078S1SLRJ?aaxitk=Xx-2.c.1GFg5j-EuZjrpzg&pd_rd_i=B078S1SLRJ&pf_rd_p=3fade48a-e699-4c96-bf08-bb772ac0e242&hsa_cr_id=2548153070201&sb-ci-n=asinImage&sb-ci-v=https%3A%2F%2Fimages-na.ssl-images-amazon.com%2Fimages%2FI%2F91E9L17DNtL.jpg&sb-ci-a=B078S1SLRJ&th=1