Joy Sprouts - Kids Preschool Education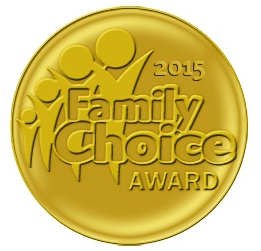 Joy Sprouts gives your preschooler a headstart on successful learning!
Created by educational professionals, Joy Sprouts' award winning games and activities develop a range of important skills to help your child's total development. The app provides personalized reports that allow you to follow your child's progress across key areas of development, and makes recommendations for additional modules (called Sprouts) to help your child reach their full potential.
THE JOY SPROUTS APP IS FOCUSED ON HELPING YOUR CHILD IMPROVE IN 5 KEY AREAS:
– Cognition and General Knowledge (Math, Science, and Social studies)
– Language and Literacy
– Learning Approaches
– Social and Emotional Development
– Physical Development and Health
FEATURES FOR YOUR CHILD
– World class content from top publishers (e.g., Oxford University Press and the BBC).
– Colorful animations and characters.
– New learning modules added every month for ongoing development.
FEATURES FOR MOM AND DAD
– Concise summary reports detailing your child's progress, strengths & weaknesses.
– Recommendations from our educational experts on additional modules to help your child reach their full potential.
AWARDS
– Silicon Valley's TiE50 Awards Winner, recognizing top startups internationally
– Horizon Interactive Awards Gold Winner in Education
– MobEx's Best Mobile mCommerce Award
TESTIMONIAL
"I think the app is terrific. I appreciate knowing the content in the app comes from early childhood development experts, as well as well known publishers such as Oxford University Press and the BBC," Mom Knows It All – click her to see more.
"I have given him learning game apps in the past to play and he showed very little interest in them but with Joy Sprouts he does not want to stop playing!"  – Click here to see more.
"Now Mary is seven and we use educational apps a lot in our home-school. And one of our new favorites is Joy Sprouts." – click here to see more.