Emil & Pauline in the Cave - Math Games 1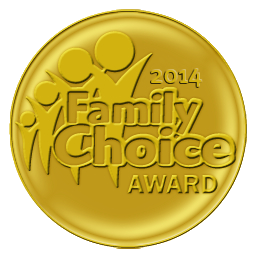 Kids have a lot of fun meeting bats and goblins while exploring the world of maths with Emil the polar bear and Pauline the penguin. The App playfully provides, deepens, and consolidates the kindergarten and preschool Math skills in five educational games, and one award game that motivates to play again and again.
The skill level automatically adjusts to match the child's skills in math and fine motoric development. The game conception has been checked by extensive scientific target group tests. Lovingly created graphics with an attention to detail provide a lot of fun and entertainment while learning.

publisher: United Soft Media
United Soft Media (USM) was established in 1994 and has since enhanced its knowledge in creating and publishing digital products. USM's product categories include board games, reference titles and educational games for children. The platform portfolio encloses PC/MAC and Nintendo DS/Wii, as well as mobile content for smartphone and table PC and audio books for children.
USM's most successful and best-known brands worldwide are "Catan" (published for PC, Mac, Nintendo DS, iPhone, iPad, Android), the astronomy software "Redshift" and "Ingenious", as well as the learning software series "Emil and Pauline" and "Die drei Fragezeichen" games ("The three Investigators") . Over the years USM has acquired a comprehensive knowledge in top-quality digital publishing.