CotBot City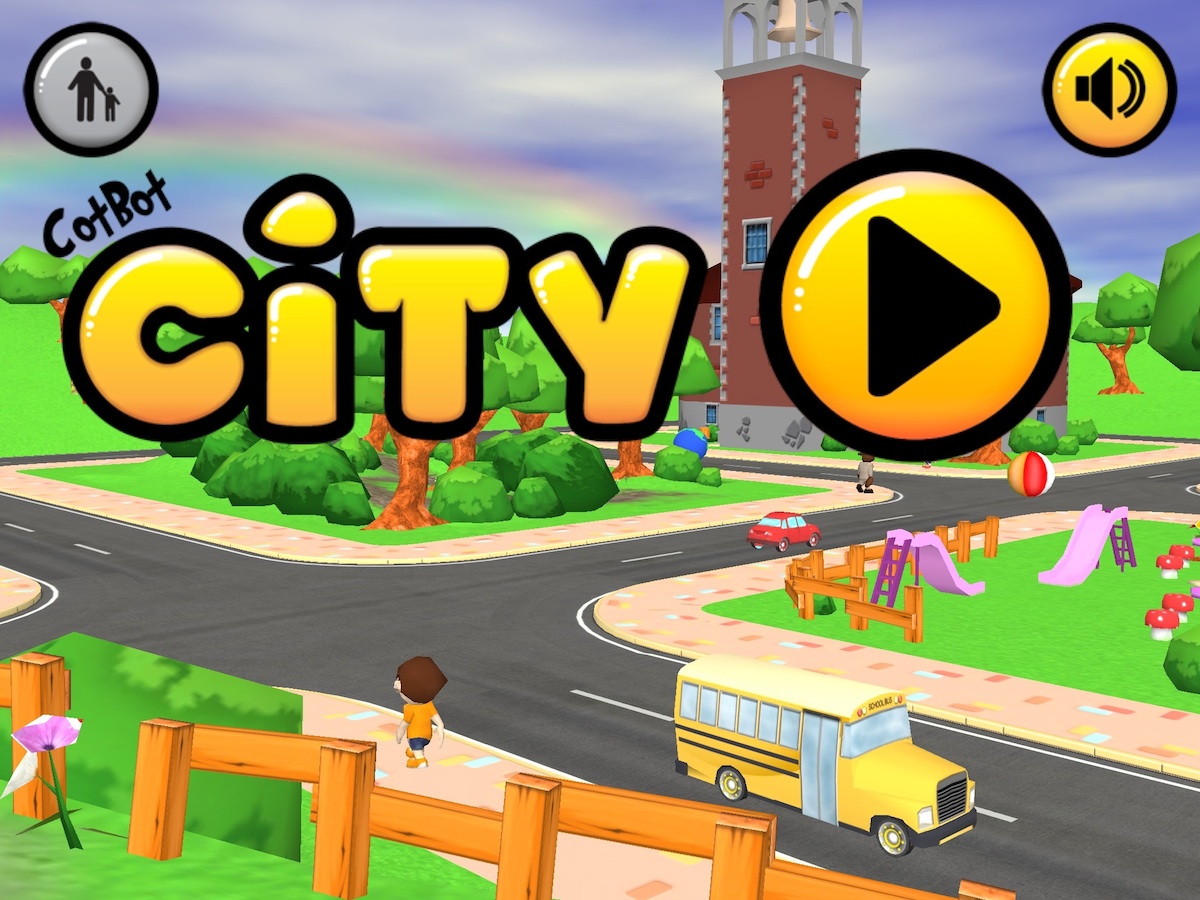 CotBot City is a virtual car play mat. In CotBot City you can explore the city on a virtual car play mat. You can select buildings for the city yourself, and then you get to pick a vehicle of your choice – fire truck, ice cream truck, garbage truck, school bus or an ordinary car. There are several mini games and fun events to explore as you drive along, all depending on which vehicle you are driving. Sell ice-cream with the ice-cream van, drive to the city dump with the garbage truck and put the garbage in the right can, or extinguish fires with the fire truck!
There are no failures – only fun! Gameplay is infinite, you cannot win, you cannot lose, but you are free to explore the city for as long as you choose.
There are no in-app purchases or advertisements inside the app, and it is safe for small children to enjoy. The game is mainly aimed at 3-6 year old children, but can be entertaining for older and younger gamers alike! It contains advanced 3D graphics, and is optimized to run well on older devices, such as an iPad 1. The game was produced and developed in Sweden by parents of three year old twins. Available at Apple app store, Google Play, Amazon app store, Windows app store.