BubbleBum Inflatable Car Booster Seat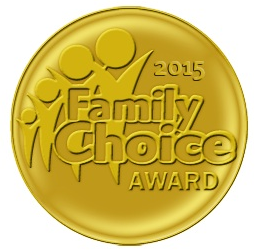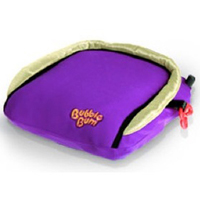 A must-have for everyday carpools and road trips, the award-winning BubbleBum is the original, inflatable car booster seat for kids aged 4-11 years, weighing 40-100 lbs. Weighing in at less than one pound, BubbleBum can deflate in minutes, making it simple to throw in a backpack or large purse. BubbleBum includes belt positioning clips in place of arm rests, so it's possible to fit three boosters across the back seat of a car, minivan, or SUV. It is the perfect travel companion for road trips, everyday use, vacations, cab rides, fly-ins, and more.
BubbleBum ($29.99) is a top choice when it comes to safety. With its satisfactory design for parents and children, BubbleBum won GOLD in the 2014 National Parenting Publications Awards and is proud to join the exclusive winners circle selected by the PTPA (Parent Tested Parent Approved) Media Awards. BubbleBum was also announced the IIHS (Insurance Institute of Highway Safety) "Best Bet" in their booster seat evaluation report, where they've branded BubbleBum as one of the best for safety!
BubbleBum is a family-owned company founded by Irish mom-of-two Grainne Kelly. Grainne was frustrated with having to transport bulky and cumbersome booster seats on planes. She was also tired of car rental companies not providing booster seats for her children, so she designed her own portable booster seat.  Now, just a few years later, BubbleBum has paved the way for inflatable car seats and is one of the safest car booster seats on the market today.