Yummies for Halloween 2023 at Disneyland Resort
Category:
Restaurants
Category:
Travel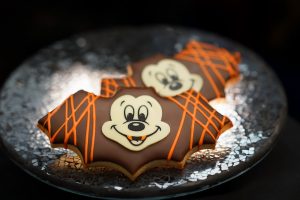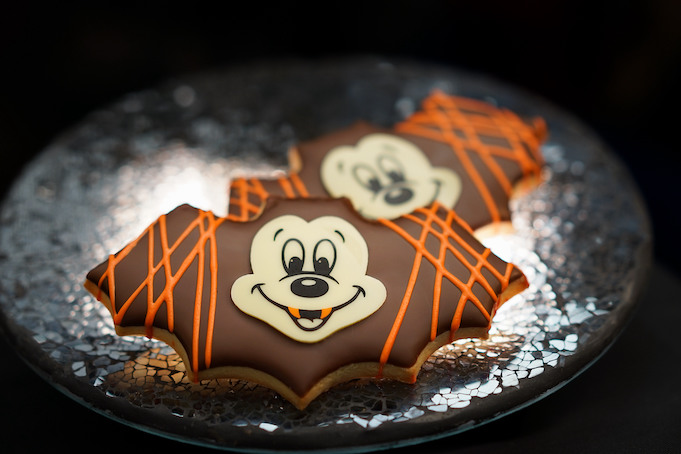 The chefs at Disneyland Resort always come up with great offerings during events and holidays. This year for Halloween celebrations at the resort there are a number of interesting and delicious-looking treats. The list below only scratches the surface of what is being created for Halloween Time at Disneyland Resort 2023. Can you say "delicious?"
Ghostly double cheeseburger from Smokejumpers Grill:

 

Double beef and soy chorizo burger with provolone, ghost pepper black bean spread, avocado crema, cabbage and pico de gallo served with crinkle-cut fries.

 (notice they include "ghost" pepper black bean spread) 

Mickey bat cookie from Market House: 

Shortbread bat cookie dipped in dark chocolate with a vampire Mickey face.

Rest in Chocolate sundae from Gibson Girl Ice Cream Parlor

: Rocky Road ice cream buried in a chocolate-covered waffle cup with chocolate cookie crumbles and gummy worms topped with a chocolate tombstone.

 

 

Te Kā Dog from Award Wieners

: Sweet and spicy pulled pork with a fiery tropical chutney served on a toasted bun with Cuties mandarin oranges or filmstrip fries

 

Halloween CrazyShake from Black Tap Craft Burgers & Shakes

: Chocolate milkshake with a vanilla frosted rim and candy corn topped with a 'spider-web' chocolate cupcake, orange and white twisty pop, orange rock candy, whipped cream, orange sprinkles and a chocolate drizzle.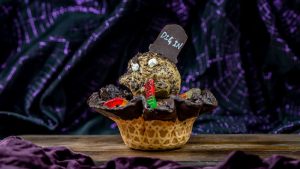 And especially designed for the holiday are Mickey Mouse skeleton buckets, Minnie Mouse: Hocus Pocus Halloween dress-up sippers, and iridescent black poison apple mugs. These will also be fun at your own Halloween party. But first you have to go to Disneyland's celebration.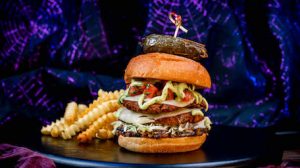 For more information about the delicacies you can enjoy while visiting Disneyland Resort this season, go to the Disney Eats Foodie Guide where all the items are listed, the dates they are available, and where you can purchase them. There is a variety of locations throughout the resort that have these special treats. It requires several trips to the resort to try them all. Recommendation – have different members of your party get different items and share them. That way you'll all get a taste of many different treats to tantalize your taste buds.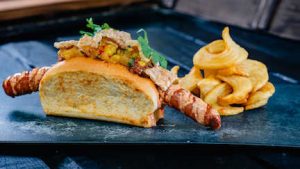 Halloween has grown into a much anticipated time for Disneyland Resort guests. It seems like every year it gets bigger and even earlier. For many people Halloween is more enjoyable than Christmas at the resort. It is a holiday that had been ignored decades ago, but newer generations have taken it to heart and look forward to enjoying the special decor and treats at Disneyland Resort.
Enjoy the decorations and the delicacies, not to mention the overall fun at the parks, this Halloween time.
About the Author
Francine Brokaw has been covering all aspects of the entertainment industry for over 30 years. She also writes about products and travel. She has been published in national and international newspapers and magazines as well as Internet websites. She has written her own book, Beyond the Red Carpet The World of Entertainment Journalists, is the entertainment correspondent for Good Day Orange County, and has her own TV show, Beyond the Red Carpet, on Village Television in Orange County. She is a longstanding member of the Television Critics Association and is accredited by the MPAA. Follow her on Twitter.