'Wonder Park' is now on Blu-ray and DVD
Category:
Blu-ray's and DVD's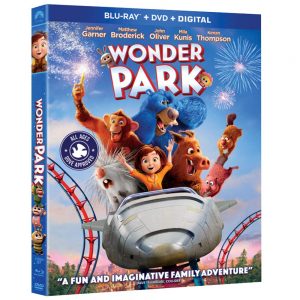 Wonder Park is all about imagination. It features the voices of Brianna Denski as June, the little girl with a big imagination, Jennifer Garner as her mom, Matthew Broderick as her dad, Ken Hudson Campbell, Kenan Thompson, Mila Kunis, John Oliver, Ken Jeong, and Norbert Leo Butz as the characters contrived by June and he mom.
Ever since she was a tiny child, June and her mom have been creating an imaginative amusement park in their home. They call is Wonderland. Not only do they draw the blueprint for the "splendiferous" place, thanks to June's intellect she and her friend Banky (Oev Michael Urbas) actually put together their own amusement park in her backyard. These kids are math geniuses and very good at building things.
Then June's mom gets sick and has to leave for treatment. This sets June on a downward spiral of depression. She stops everything having to do with Wonderland, as that was something she and her mom did together.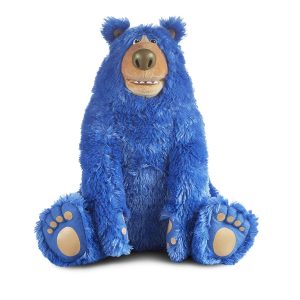 But one day June discovers in the woods that Wonderland has come to life, and due to her dismantling of everything at her home and her refusal to think about her imaginary friends and the park, this place is in deep trouble. It is being overrun with little "chimpanzombies" and it is up to June and her friends Boomer, Gus, Greta, Steve, Cooper, and Peanut, to save the place.
It is heartening to watch as June learns not to give up on her dreams. After this amazing adventure she decides to continue with what she and her mom began. And even if she cannot create a giant amusement park, she can create her own personal amusement park in her back yard. All it takes is imagination, determination, some good know-how, great friends, and the spark of love that comes with a dream.
This is a fun family adventure. It might even inspire families to build their own Wonderland. The one part that might cause some uneasiness in kids is the fact that June's mom gets sick and has to leave. But unlike many other animated films – SPOILER ALERT – she gets better and returns to her family.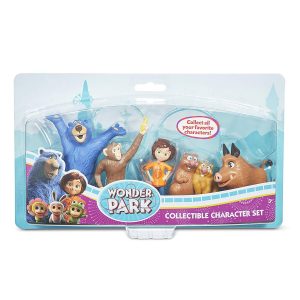 The Blu-ray combo pack includes some fun bonus features. Besides a deleted scene and a fun sing-along, there is a cool featurette with June describing all the different lands in the park and how they came to be. There is also a cute featurette with the voice talent so viewers can see how they created the audio part and brought the animated characters to life. And with the three drawing lessons, viewers can learn to create their own Boomer, Wonder Chimp Pirate, and Wonder Chimp Princess.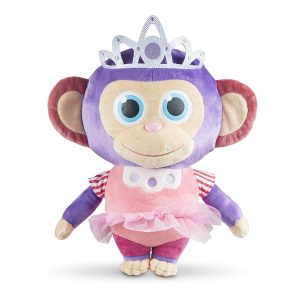 Do not be surprised when your kids ask for the Wonder Park toys. There are plenty of fun toys that they will enjoy while viewing the film and then after everyone can recreate their favorite scenes. With plush animals, coloring books, character figures, and even plush June dolls, the assortment of toys will definitely add to the fun of the story.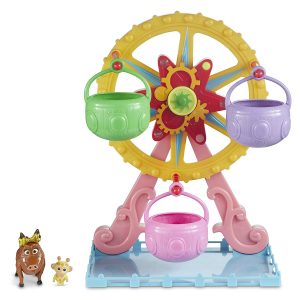 Wonder Park is rated PG for some mild thematic elements and action. It is available on Blu-ray combo pack with all the bonus features and a DVD, as well as a single DVD. Buckle your seat belts – this is a riotous, rocky, and fun entertaining film.
About the Author
Francine Brokaw has been covering all aspects of the entertainment industry for over 25 years. She also writes about products and travel. She has been published in national and international newspapers and magazines as well as Internet websites. She has written her own book, Beyond the Red Carpet The World of Entertainment Journalists, from Sourced Media Books, is the entertainment correspondent for Good Day Orange County, and has her own TV show, Beyond the Red Carpet, on Village Television in Orange County.
Follow her on Twitter