'Wish Me Luck' – Complete Collection on DVD
Category:
Blu-ray's and DVD's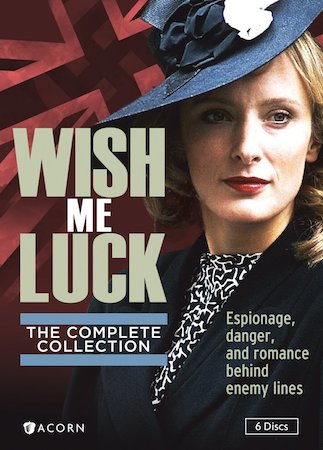 Wish Me Luck is a British drama series ran from 1987-1990. To be honest, I had never heard about it until recently. I got the set of the three seasons and began watching. The first 20 minutes were not too engrossing but I kept watching. Then it all changed. This series quickly got under my skin and I was completely engrossed in the stories and the characters.
The basis of the story is that during World War II, just after the Nazis took over France, a group of women were recruited to go behind enemy lines and retrieve information. These operatives were put through a tough training in Britain, to see if they had the right stuff. Their work was strictly voluntary. Knowing the dangers that awaited them and willing to risk their lives for their country and to free France from the Germans, the enthusiasm of the women was incredible.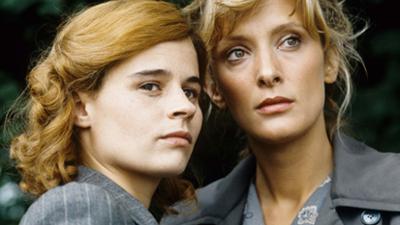 The two main secret agents in the first part of the series are Liz (Kate Buffery) and Mathilde (Suzanna Hamilton). Liz is a woman whose husband is fighting in Egypt. She is living with her four-year-old daughter and her mother in the country. Liz's brother was recently killed in action. She is torn between doing something to help her country and staying with her daughter. She spent a lot of time in France and is fluent in the language. She also knows the lay of the land, which makes her a great asset.
Then there is Mathilde, a single woman who loves to party, perhaps a little too much. She is half French and longs to return to France to help Britain. But does she have what it takes to be a secret agent? She convinces the powers that be that she certainly does.
The women are taught how to act if they are caught and tortured, how to spin their stories, how to face difficulties in the wild, and generally, how to survive. Before leaving for France, they are given cyanide pills. After all, this is war!
As the time goes by, the stress starts to take a toll on the women. Faith (Jane Asher) is part of the main corps of agents, and supervises the recruits. Later on her role expands as the war progresses.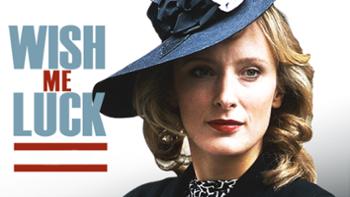 The emotional tugs of war that inhabit the women are evident through the three seasons. Yet it is heartening to see the strong patriotism that has infected not only the agents but also the entire country. Winning the war is everyone's priority, and doing his or her jobs in this effort is imperative.
This is an addicting series. Once you start you won't want to stop watching. Their interactions with their families, with the military, and with each other make this fascinating and engrossing.
Because of its age, the quality of the video isn't what we are used to in modern shows. It does show its age, however once you get past that and get into the story, you really won't think about it. This is simply a good drama series. If you're looking to be engrossed in a rich British drama, check out Wish Me Luck.
About the Author
Francine Brokaw has been covering all aspects of the entertainment industry for 20 years. She also writes about products and travel. She has been published in national and international newspapers and magazines as well as Internet websites. She has written her own book, Beyond the Red Carpet The World of Entertainment Journalists, from Sourced Media Books.
Follow her on Twitter