WHOOSH! Screen Shine GIVEAWAY
Category:
Giveaways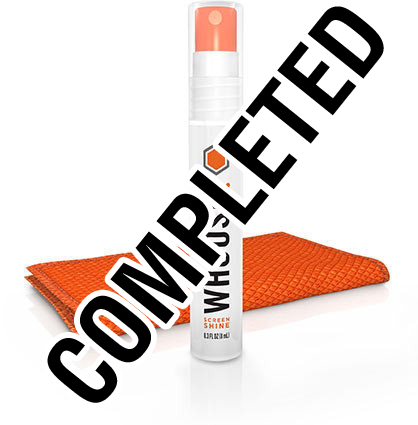 We have some packets to giveaway of the amazing WHOOSH! Screen Shine cleaning kit. WHOOSH! Screen Shine is the first non-toxic, fingerprint-resistant (how cool is that for iPads and iPhones?) cleaning product that's safe for all screens.
It's safe for your expensive tech products and is sold in stores and Apple stores, so you know it will do no harm to your iPhone, iMac, iPad, or other items. This is an amazing product.
To be eligible to win a packet of WHOOSH! Screen Shine, email us at [email protected] with "WHOOSH Giveaway" in the title. Please supply your name, address, phone number and email address (so we can let you know if you are a winner).
The deadline for this giveaway is July 25, 2014.
Good luck.