We Always Lie to Strangers DVD
Category:
Blu-ray's and DVD's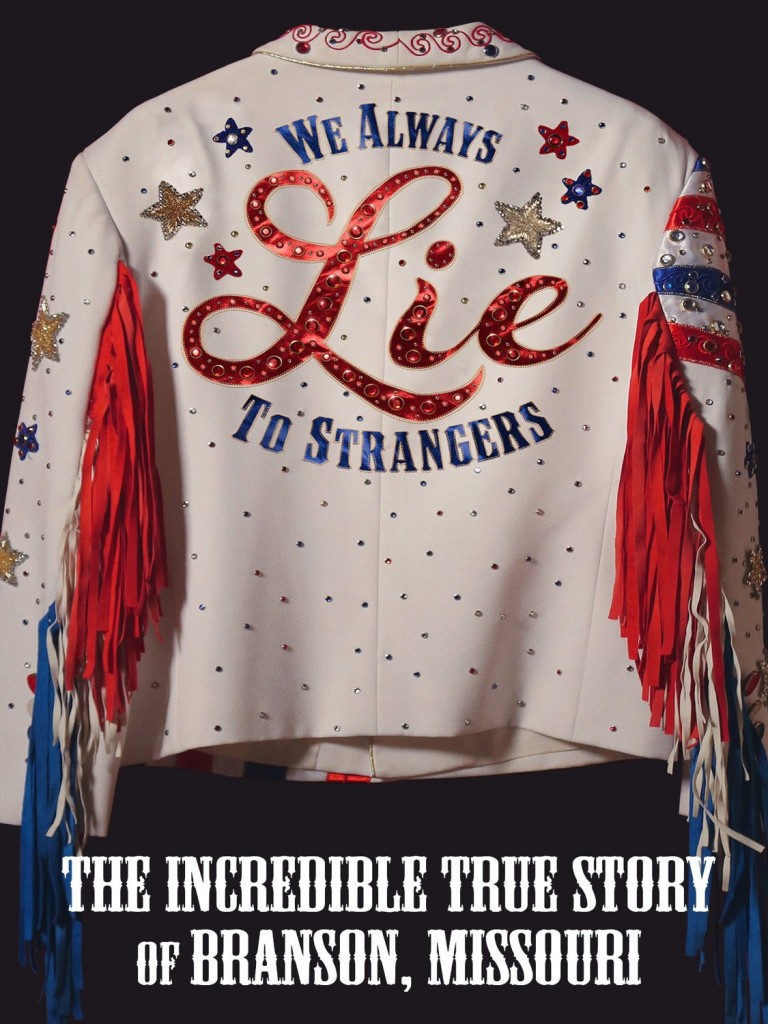 Branson, Missouri has population of 10,500, and hosts over seven million people annually. We Always Lie to Strangers is a documentary about the history of this small town and what it has become, which is an entertainment destination for tourists from around the world.
With over 100 music shows, Branson has earned the title of "the live music capital of the world." The Lennons, The Osmonds, The Duttons, the Presleys (not Elvis), the Haywoods and other families have made Branson a family-oriented entertainment destination. Branson boasts entertainment for the entire family, with no nudity, swear words, and with a nod to America and its veterans. This Ozark mountain community is, for the most part, fairly conservative, but, as this show demonstrates, there is room for all views in Branson. Just remember, if you are a liberal, you will be in the minority.
Surrounded by all that Mother Nature has to offer, Branson has a lot besides the musical shows. There is boating, kayaking, and plenty of water activities. But people flock to this small corner of the world for the family style of entertainment.
We Always Lie to Strangers is an interesting look at the lives of people in this town, the history of the town, the various performers who have made it their home, the entertainment, and the other activities in the town. Even though millions of people visit Branson, it still remains a small town, with a small town feeling, a small town atmosphere, and a small town home to a little over 10,000 people.
If you have considered a trip to Branson, this show might tempt you into actually making your reservations. The scenery is beautiful. Looking at this film, it is obvious Branson is the complete opposite of Las Vegas. It has a calmer, laid back feeling, yet the performers are anything but laid-back when they prepare for their shows. They want to give the visitors the best home style entertainment they can, and most of them live to entertain.
We Always Lie to Strangers is not rated.
About the Author
Francine Brokaw has been covering all aspects of the entertainment business for 20 years. She also writes about technology and has been a travel writer for the past 12 years. She has been published in national and international newspapers and magazines as well as internet websites. She has written her own book, Beyond the Red Carpet The World of Entertainment Journalists, from Sourced Media Books.
Follow her on Twitter
Like her on Facebook