'Wanderland' – Movie Review
Category:
Movies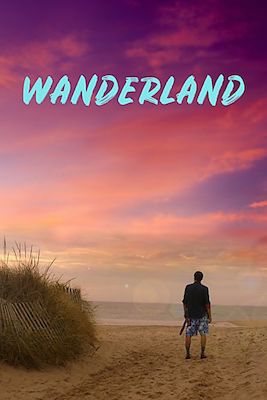 Wanderland is a story about disconnecting from the electronics that seem to run our world and reconnecting with people. Tate Ellington stars in this story of finding meaning in life and learning to be in the moment.
Alex (Ellington) is 34-years-old. He lives in the hustle and bustle of New York City yet is isolated from the world. His computer is his connection to the outside world, so when he sees an email invitation to housesit in a cottage in the Hamptons, he is intrigued. The invitation was send to a group of people and this e-blast is something unusual for him. So he decides to take advantage of the invitation. After all, it's only for one weekend. At least he'll get some fresh air and possibly a new outlook on life. And that is exactly what happens.
While on Long Island, Alex loses all contact with the outside world. His cell phone dies and there is no GPS or any other electronic connection. And, to make matters worse, his car dies. So Alex unwittingly goes on a journey filled with strange encounters and even stranger people.
The film is described as an "Alex in Wonderland" adventure. The entire weekend is surreal with one unusual meeting after another. The people with whom he comes in contact are not his usual type. They are free and carefree. At first he is uptight and taken aback by it all, but as the hours pass he learns to let go and take it all in. After all, he has no choice.
The story is definitely a step away from his structured reality. It is a rather zany adventure filled with all kinds of strange people, yet Alex goes with the flow and discovers how to finally interact with people on a face-to-face basis, instead of through all the electronics that have taken over our lives. The "Alex in Wonderland" phrase definitely describes this story. Alex comes into contact with unusual people just as Alice did when she went down the rabbit hole.
This is not a film for everyone. It's a zany, madcap kind of story. But the redeeming factor is that at the end Alex is a happier human being that can now survive without all his electronics. It's a lesson for all of us. Unplug and connect via human interactions.
The movie is a little comedy, a little drama, and a little musical. It opens in select theaters April 20, 2018.
About the Author
Francine Brokaw has been covering all aspects of the entertainment industry for over 20 years. She also writes about products and travel. She has been published in national and international newspapers and magazines as well as Internet websites. She has written her own book, Beyond the Red Carpet The World of Entertainment Journalists, from Sourced Media Books.
Follow her on Twitter