'Walt Before Mickey' on DVD and VOD
Category:
Blu-ray's and DVD's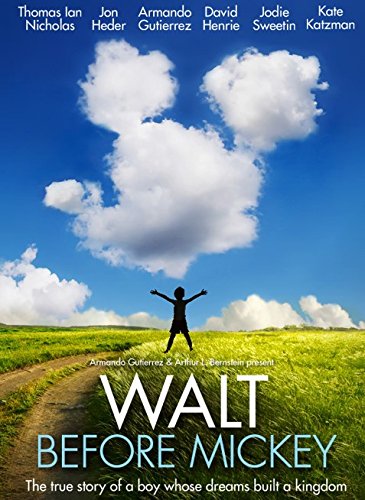 Many Disney fans are unaware that before he created Mickey Mouse and all his other memorable characters, Walt Disney was not as successful with his endeavors. As a matter of fact, he had many ups and downs on the road to his big success. Walt Before Mickey chronicles Walt Disney's life and work as he climbs the ladder to ultimate success.
Walt Disney never gave up on his dreams. At a very young age he knew he loved drawing and telling stories with his drawings. But how far could that take him? We all know the answer to that now, but this movie fills in the gaps between his childhood and the culmination of his success with Mickey Mouse, the mouse that started an empire.
Writer and producer Armando Gutierrez says, "We based the film on Timothy S. Susanin's brilliant and popular book about Walt's early years. Our goal was to stay as true to the story as possible, and to embody the essence of the legendary man – and, I believe, we succeeded, with the help of our brilliant cast."
Viewers will see the hard work and most importantly, the determination Disney had through his life. He was steadfast on making animation a mainstream commodity, and he did. It took many years and several misfortunes, but he never really gave up. He knew his vision and dream would ultimately come to fruition. His ambition was matched only by his imagination.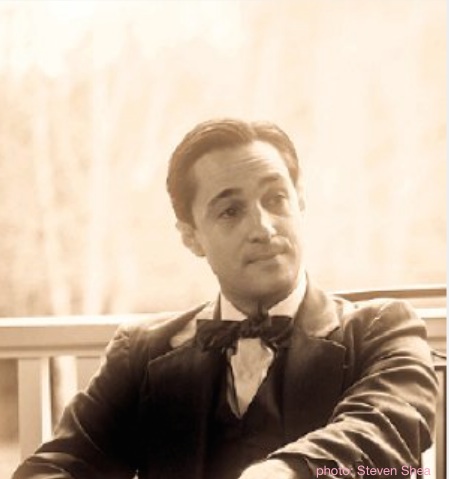 By combining his ideas with talented friends who came on board to help fulfill the idea of animation as a main category of entertainment, Disney kept moving forward. Although his initial Laugh-O-Gram Studio flopped, he never gave up.
Laugh-O-Gram was his first endeavor at animation for a profit. He wasn't a great businessman, which is where his brother Roy came in handy. Roy was the quintessential businessman and Walt was the visionary.
Oswald the Rabbit was a success but Walt's relationship with the studio caused him to ultimately branch out on his own and today Walt Disney Studio is thriving and growing. From Oswald Walt moved on to Mickey and never looked back. And to think it started with a mouse. How did Mickey get his name? That's just one of the interesting tidbits brought out in this film.
Managing Director and CEO of Vision Films, Lise Romanoff says, "The film is so inspiring and a treat for the entire family! Not a lot of people know about the struggles Disney faced, before becoming the legend he is today."
While today we think of Walt Disney as a big success, and indeed he is, the challenges he faced were enormous. But he had a dream and he never forgot this advice given to him by his father. "Always finish what you started and anything worth doing is worth doing well!"
Walt Before Mickey will be available on DVD and VOD beginning December 5, 2015, which is Walt Disney's birthday. Starring Thomas Ian Nicholas as Walt and John Heder as Roy, this is an inspiring story of a man who endured hardships and setbacks but never gave up and is now a household name around the world.
Walt Before Mickey is rated PG for period smoking throughout, mild thematic elements and language. For more information, go to the website.
About the Author
Francine Brokaw has been covering all aspects of the entertainment industry for 20 years. She also writes about products and travel. She has been published in national and international newspapers and magazines as well as Internet websites. She has written her own book, Beyond the Red Carpet The World of Entertainment Journalists, from Sourced Media Books.
Follow her on Twitter