Wallykazam! On Nickelodeon
Category:
Television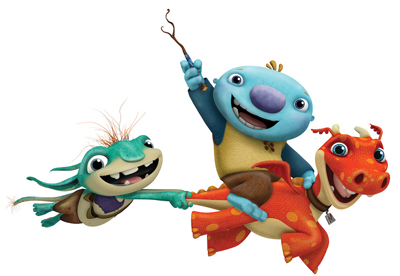 The newest preschool show is the fun-filled animated series Wallykazam! Take one adorable troll, add his pet dragon, and his goblin, giant, ogre, and sprite friends and you have one great group of creatures ready to educate and entertain young viewers. Oops, did I forget to mention his magic stick? Well, that makes all the difference.
Wally is an adventurous six-year-old troll. He has a magic stick that lets him conjure up things. The only catch is that the stick only works for things starting with a certain letter. One letter is the letter of the day per episode. So, if the letter is "C" then Wally can create a "castle."
Norville is Wally's playful little pet dragon. He is filled with fun and adores Wally. Together they play catch, and have all kinds of adventures.
Bobgoblin is a silly goblin with a sense of mischief. He can cause havoc for everyone, and his favorite thing is…himself!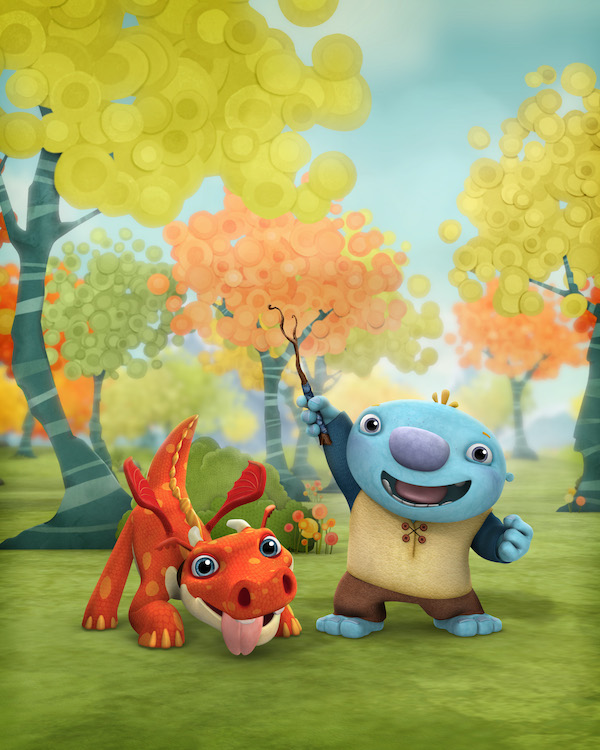 Gina Giant is a sweet little, ahem, I mean big girl. This little giant is always up for a song or a game.
Ogre Doug collects all kinds of "pets." Young viewers will almost certainly fall in love with his pet Borglelorp. What a crazy little fellow!
And Libby Light Sprite is energetic and always a good friend to Wally.
That cast of characters is enough to entice any young viewer, but there is much more. The characters, songs, and themes of the episodes combine to teach kids about words and spelling. With the imaginative collection of critters, even adults will enjoy these stories. There are 26 episodes scheduled to begin airing on Nickelodeon Monday, February 3, 2014 at 1 pm ET/PT. Wallykazam! is Nick's newest animated preschool literacy series that will appeal to both girls and boys. With the fun creatures and catchy songs, kids won't even know they're learning about letters, sounds, and words. It's fun. It's educational. It's Wallykazam!
Nickelodeon's award-winning website for parents and preschoolers, www.nickjr.com, features the Wallykazam! page with letter tracing activities, a word wheel craft, Wallykazam! board game, puzzles, coloring pages, and more. Parents can also visit NickJr.com's Creativity Center and "send a letter" to Wally for a chance to see their child's artwork on TV. Beginning Feb. 3, the full series premiere episode will be available on the site and free for download on iTunes the week of Jan. 27, 2014.
About the Author
Francine Brokaw has been covering all aspects of the entertainment business for 20 years. She also writes about technology and has been a travel writer for the past 12 years. She has been published in national and international newspapers and magazines as well as Internet websites. She has written her own book, Beyond the Red Carpet: The World of Entertainment Journalists, from Sourced Media Books.
Follow her on Twitter
Like her on Facebook