'Vinyl' Premiers on HBO
Category:
Television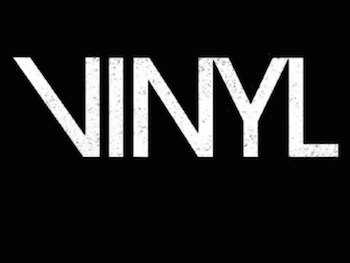 Worth the two decade wait, HBO's new series Vinyl transports viewers back to 1973 New York City's music scene starting this Sunday. Light years removed from today's sanitized image, it was a time when the Big Apple was riddled with crime, the streets were grimy, and the birthing of punk, disco and hip hop threatened to destroy rock 'n' roll's domination on the music charts.
The impetus for Vinyl can be traced back to 1996 when Rolling Stones' frontman Mick Jagger pitched Academy Award winner director Martin Scorsese the idea of collaborating on a movie about the vintage music industry. It wasn't a hard sell because music had always been an integral element in Scorsese's films stretching back to Mean Streets. Five different scripts were written, revised and discarded. In 2007, Terence Winter, who was working with Scorsese as show runner for HBO's Boardwalk Empire, climbed onboard.
Shortly afterwards, the economy collapsed and it became painfully clear that movie studios weren't interested in making a three hour, 40 year-spanning epic period piece about the music business. No longer second best to feature films, television had by then attained a level of respectability and profitability. So shifting gears, Winter reinvented the story, and wrote the pilot for what would become the arc of Season One of Vinyl.
Sharing with a group of journalists, Winter, who wrote the screenplay for The Wolf of Wall Street, provided some insight on the series' protagonist Richie Finestra's mentality. "In terms of what's on the page, we are starting with an extremely unreliable narrator who starts the piece off by telling you that this is his story clouded by lost brain cells, self aggrandizement and some b——t. So right out of the gate you know you are in the hands of somebody who might not be remembering things exactly as they happened. This gives us creative license going into the piece to push the bounds of reality."
Heading the cast is handsome, charismatic Bobby Cannavale as record producer Finestra. Fans of Boardwalk Empire will remember his Emmy winning turn as the short fused mobster Gyp Roselli. The beleaguered music executive is desperately trying to sell his label, American Century Music, to the German media conglomerate Polygram. He aptly describes his occupation, "I'm in a business where professional interaction has a personal component."
A compulsive liar by nature, he's selfish, sexist, anti-Semitic, and has an unquenchable appetite for sex and drugs. And has little regard for human decency having already ruined the career of blues singer Lester Grimes (Ato Essandoh) without a pang of guilt. He's even become an accessory to a murder that's so gory that even a hardened homicide detective would flinch away in disgust.
As the series opens, Finestra is dialing the car phone of his green Mercedes to confess his role in the crime, but fate intervenes as some guy walks on his car while heading to yesteryear's famed Mercer Arts Center. Rickie follows the guy into the venue and becomes instantly mesmerized by David Johannsen's New York Dolls playing their classic "Personality Crisis." It's raw, pulsating and also hypnotic, judging from the response of the packed, gyrating crowd. In that split second, Finestra envisions both the future of his label and his own personal redemption.
Cannavale seems born to play this role, but a large measure of credit rightfully belongs to his fellow actors, who in many cases have virtually reinvented themselves. For starters, there's Ray Romano as Zak Yankovich, Richie's head of promotions, who with just a few fine strokes has totally demolished his Everyone Loves Raymond image. Hang in for Episode Seven if any trace of resistance exists.
There's no denying that actress Olivia Wilde is beautiful, but too often in the past she's been delegated to the role of eye candy. As Richie's wife Devon, a former Andy Warhol Factory girl, Wilde is given a free reign and the prerequisite script to explore unchartered emotional territory. Minus the pompadour and leather jacket, Andrew Dice Clay checks in as Frank "Buck" Rogers, a disc jockey, played with signature bravado, while supplying some comic relief is Max Casella as Julia "Julie" Silver, the label's head of A&R.
That sneering young rocker named Kip Stevens, the lead singer of Nasty Bits, might understandably look familiar. In real life, he's Jagger's son James. Determined to ride on the coat tails of Stevens' emerging notoriety is Juno Temp as Jamie Vine, an A& R assistant, who still lives with her conservative aunt. Reinforcing the time period are cameos by celebrity look-alikes Zebedee Row as Robert Plant, Dustin Ingram as Alice Cooper, along with Matt Bogart as Robert Goulet.
Ironically, HBO doesn't have a monopoly on the 1970's. Netflix will be debuting The Get Down from creators Baz Luhrmann, while Showtime moves the action to Los Angeles' comedy scene with I'm Dying Up Here. Vinyl premiers Sunday, February 14, 2016 on HBO with a season run of 10 episodes.
About the Author
Winnie Bonelli is a former entertainment editor for a daily metropolitan New York City area newspaper. She is passionate about movies and television and loves to take readers behind the scenes.