Turbo FAST Activity Sheets download
Category:
Activities, Performances, & Events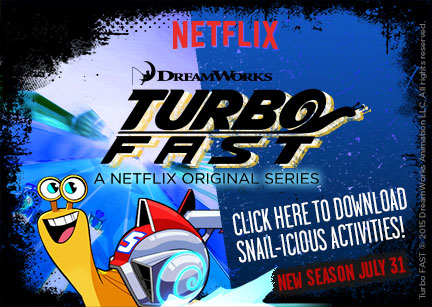 On July 31st, Turbo and his crew take Turbotown by storm in the all-new season of DREAMWORKS TURBO FAST, premiering exclusively on Netflix July 31st.  The world's coolest snails take a turn off the track and set off on a wild ride filled with hilarious hijinks at every turn.  You'll laugh out loud when they launch into outer space, battle an apocalyptic robot, clash with a ninja stinkbug and escape a booby-trapped treasure hunt!