'Trying' on Apple TV+ is endearing
Category:
Television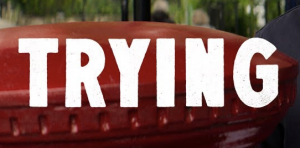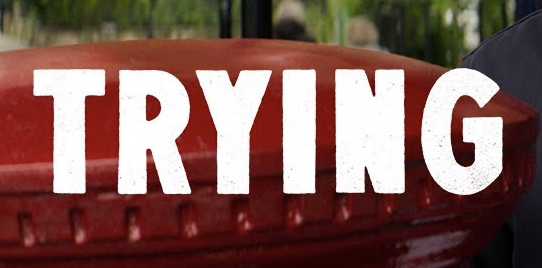 The dramedy Trying is a fun mix of human emotions and situations that touch the hearts of viewers with uniqueness and in appealing ways.
Jason and Nikki (Rafe Spall and Esther Smith) have been trying to have a baby. They desperately want a family but are not able to. After trying IVF, they finally agree to adopt a child. When they learn they would not get a baby but an older child, they decide that is fine. They simply want a family to love and enjoy. But the adoption process is fraught with ups and downs.
Their social worker Penny (Imelda Staunton) is on their side. She goes above and beyond to help them with the adoption board and knows they will make wonderful parents. Penny is encouraging and when things fall apart, as they often do, she is there to lift their spirits and help them make it to the next step in the process.
In the meantime Nikki's sister Karen (Sian Brooke) is plodding along with her lover on the road to matrimony, their friends are experiencing situations in their own lives, and their parents weigh in on the adoption situation, adding more stress to Nikki and Jason's lives. But everyone means well and what they do and say, they do and say out of love.
As the two seasons progress, everyone is on their road to happiness, except Nikki and Jason who keep getting let down by the system. But take heart. Things are about to change for them. Perseverance is key. Even when their friends are set to adopt the same child, they never let that interfere with their feelings about them. After all, they just want the best for the children who need good homes and families. But deep down they know they will be great parents and provide a child with a good foundation and a lot of love. To see the lengths these two go to is endearing.
Currently there are two seasons available on Apple TV+ and a third season has been green lit for the continuation of their stories. The humor in the show is touching. It lessens the stress of their situations and viewers are treated to some fun along the way.
Join Nikki, Jason, and their friends and families as they embark on this journey of relationships, life's ups and downs, and most importantly, love.
About the Author
Francine Brokaw has been covering all aspects of the entertainment industry for over 25 years. She also writes about products and travel. She has been published in national and international newspapers and magazines as well as Internet websites. She has written her own book, Beyond the Red Carpet The World of Entertainment Journalists, is the entertainment correspondent for Good Day Orange County, and has her own TV show, Beyond the Red Carpet, on Village Television in Orange County. She is a longstanding member of the Television Critics Association, was a longstanding member of the Los Angeles Press Club, and is accredited by the MPAA. Follow her on Twitter.