The Adventureland Treehouse opens for guests in Disneyland
Category:
Travel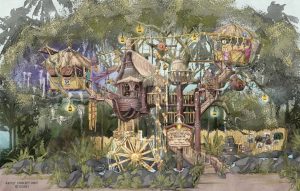 Inspired by the 1960 Disney's Swiss Family Robinson movie, the treehouse in Disneyland has been a popular attraction for guests since it opened in 1962. The treehouse has gone through many renovations throughout the years. In March 1999 it closed then reopened later that year as Tarzan's Treehouse, based on the Disney 1999 animated film. Then in September 2021 it closed all together. Now it has been reimagined for a new generation of guests.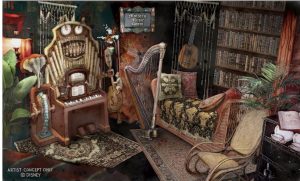 This treehouse gives viewers a fresh storyline about a different family living in the house, not the Robinsons.  This new treehouse includes the mother's music room,  a nature room for the young son and the teenage daughter, an aspiring astronomer, has a loft from which she can watch the stars. This treehouse is a tribute to the original attraction but with a new story about a different family living in this new abode.
On the bottom floor, for those who do not want to venture up the tree, there is a kitchen and dining room. Also on the main, or bottom floor, is an art studio with plenty of the father's sketches and paintings.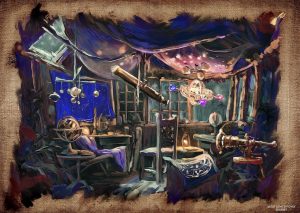 Located at the base of the Jungle River, home of the Jungle Cruise, this treehouse is just one more way to experience nature and the wild, Disney style. The entrance is next to the giant waterwheel and a wood rope stairway lets guests visit the upstairs area where they can walk through the different areas.
The Adventureland Treehouse reopens for guests November 10, 2023.  Who's up for a little adventure?
About the Author
Francine Brokaw has been covering all aspects of the entertainment industry for over 30 years. She also writes about products and travel. She has been published in national and international newspapers and magazines as well as Internet websites. She has written her own book, Beyond the Red Carpet The World of Entertainment Journalists, is the entertainment correspondent for Good Day Orange County, and has her own TV show, Beyond the Red Carpet, on Village Television in Orange County. She is a longstanding member of the Television Critics Association and is accredited by the MPAA. Follow her on Twitter.