Star Wars: Galaxy's Edge is now open in Disneyland!
Category:
Travel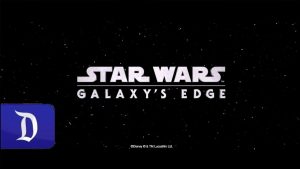 Guests to Disneyland can now walk into a galaxy far, far away. The new land, Star Wars: Galaxy's Edge, is open for everyone to visit the world of Star Wars.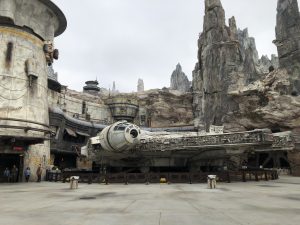 There are three entrances to this new land. Once you step into the 14-acre land, you are taking a step into a galaxy far away that existed a long time ago. The attention to detail is amazing. Even the 100-foot-long Millennium Falcon is to scale.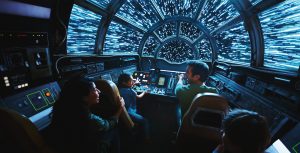 And speaking of the Millennium Falcon, guests can pilot that iconic spaceship. The Smuggler's Run attraction is as close to a voyage in the ship as is possible. Actually, it's more realistic for guests to the land than the experience Harrison Ford had while filming the movies.
The second attraction, Rise of the Resistance, will open later this year and is the most ambitious ride ever created by the magical folks at Disneyland. Look for that to open in the fall.
Within the land, everywhere you look – up, down, sideways – are little details that genuine Star Wars fans will recognize and understand, like the tread marks from R2D2.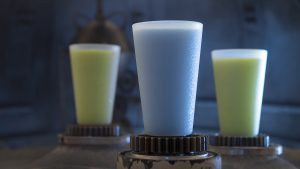 There are five places in which to get food or drinks: Oga's Cantina, Docking Bay 7, Ronto Roasters, Milk Stand, and Kat Saka's Kettle. Whatever you do, please try the refreshing blue or green milk. This isn't actually milk. It is an ice-blended style – or smoothie style – of refreshing juices with either almond milk or another ingredient. The blue milk is known as Bantha milk and the green is Tatooine milk. Whichever one you get, you are in for a delicious treat.
And the chefs at the Black Spire Outpost on the planet of Batuu have gone to great lengths to create some delicious treats for everyone. There is even a wonderful vegan/vegetarian option in Docking Bay 7, which I highly recommend.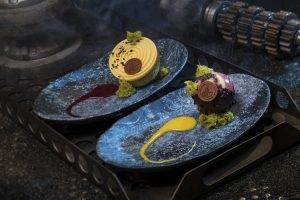 The Felucian Garden Spread is perfect for a snack any time of the day. It contains hummus, plant based Kefta, tomatoes, cucumbers, and some pits. Talk about delicious. And, for those that enjoy chocolaty treats, by all means get the Batuu-bon, which is a ball of chocolate cake with white chocolate mousse and coffee custard. Wow. This is truly a mouth-watering treat. Meat lovers will enjoy the options at the Ronto Roasters.
Before you leave, get the kettle corn at Kat Saka's Kettle. Every colored piece is a different flavor. There are sweet pieces and spicy pieces. Together they make a delectable treat.
No visit to Batuu would be complete without a souvenir. And there are plenty of fun things to bring back to earth. Treat yourself to some out-of-this-world clothing. Once you put on a vest or other item, you'll fit right in with the folks at Black Spire Outpost.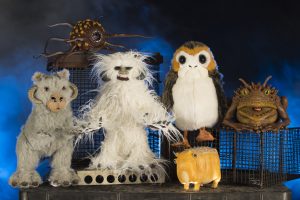 Stuffed toys and wooden and metal toys are available. And if you remember that Hans Solo won the Millennium Falcon playing the game of Sabacc. You can buy that game and bring it home to learn how the Falcon was won and perhaps you will become an expert playing Sabacc.
And the Creature Stall offers a wide variety of interactive creatures and critters. They have Porgs and other pets to bring back to earth. Every one of the pets up for adoption has made appearances in the various Star Wars films.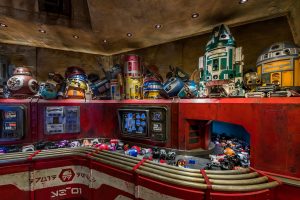 There is a wonderful Droid Depot where everyone can build his or her own droid. Customize your droid by selecting pieces from a conveyer belt. There are two styles from which to choose: the BB or the R style. Then your pieces are assembled and next you turn them on. From there via a remote control you can make your droid turn, move, and make noises. And, to make things even more interesting, the droids can talk to each other, so as you walk through the park with your droid, it will recognize other droids as you pass them and they will converse. Plus they do so much more.
And for true fans that simply must have their own lightsaber, Savi's Workshop is the place to build your own.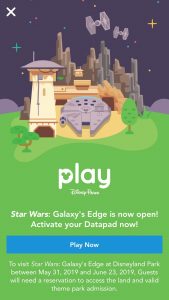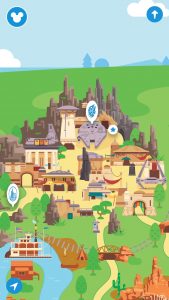 Before you go, download the Disney Play app. This app will reveal Easter eggs around the park and
translate the signs as well as let you interact with various locations throughout the land.
To say the magic of Disney is at its peak with Star Wars: Galaxy's Edge is an understatement. It instantly transports guests into another world. You will not feel like you are in Disneyland any more. You have made that giant leap to the planet of Batuu.
In case you are worried that the 14-acre land has displaced one of your old favorite attractions, don't be. No attraction was removed. This location previously consisted of storage and a corral for horses. So no attraction was disturbed to make room for Star Wars: Galaxy's Edge.
Enjoy your trip to Batuu. And may the force be with you.
About the Reviewer
Francine Brokaw writes travel and entertainment. She has been published in national and international newspapers and magazines as well as Internet websites. She has written her own book, Beyond the Red Carpet The World of Entertainment Journalists, from Sourced Media Books, is the entertainment correspondent for Good Day Orange County, and has her own TV show, Beyond the Red Carpet, on Village Television in Orange County.
Follow her on Twitter