Boston is the place for iconic TV fictional places for libations of all kinds
Category:
Restaurants
Category:
Travel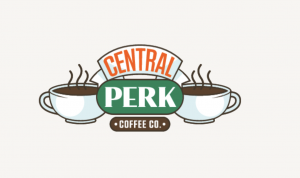 It has been well known for decades that the iconic "Cheers" bar from the popular TV show is located in Boston. Just don't tell any Bostonians you want to visit that place. Trust me.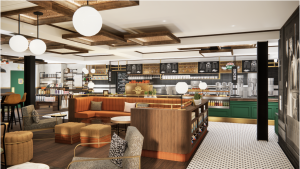 Now, Central Perk from "Friends" has been updated and opened in Boston. Located in the Black Bay neighborhood, this modernized version of the hit coffeehouse is open for people who just want to drink their java and relax like Monica, Joey, Rachel, Chandler, Phoebe, and Ross. 
This new Central Perk Coffee Company is just a little different than the one everyone knows from TV. According to the press release, ""Central Perk was far more than just a coffee shop; it stands as a living testament to the enduring legacy and adoration that fans hold for FRIENDS," said Peter van Roden, SVP, Warner Bros. Discovery Global Themed Entertainment. "Central Perk Coffeehouse perfectly balances the modern and nostalgic, providing a contemporary atmosphere, complemented by food and beverage offerings that celebrates the iconic series. We are beyond thrilled t0 welcome fans from around the world to Boston, where they can savor a delicious cup of coffee and create new and lasting memories with their friends."
"We are incredibly excited that the world class city of Boston will be the home of our new Central Perk Coffeehouse," said Joe Gurdock, CenPer Holdings. "Newbury Street and the city's Back Bay neighborhood are treasured gems, known and admired around the globe. We are so fortunate to have found the ideal first location for this concept. We can't wait to open our doors and join the amazing collection of retailers in the community and neighborhood. We look forward to welcoming locals and fans alike to come in daily to create their own stories in this new updated space with a great cup of coffee and fantastic food!"
For more information or to purchase merchandise, visit their website.
So now, as of October 2023, visitors to bean town, aka Boston, Massachusetts, can hang out in two iconic places where everyone knows your name. Well, not at first, but if you're there long enough they will. 
About the Author
Francine Brokaw has been covering all aspects of the entertainment industry for over 30 years. She also writes about products and travel. She has been published in national and international newspapers and magazines as well as Internet websites. She has written her own book, Beyond the Red Carpet The World of Entertainment Journalists, is the entertainment correspondent for Good Day Orange County, and has her own TV show, Beyond the Red Carpet, on Village Television in Orange County. She is a longstanding member of the Television Critics Association and is accredited by the MPAA. Follow her on Twitter.
'CPC_Rendering' image is courtesy of Glen & Co.
All other photos are courtesy of Central Perk Coffee Co.