'The X Files' 6-Episode Event on Fox
Category:
Television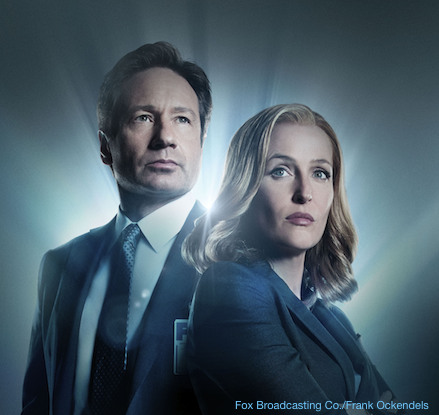 They're back! Thirteen years after they left the airwaves Agents Fox Mulder (David Duchovny) and Dana Scully (Gillian Anderson) are back on the trail of aliens. Also returning are Walter Skinner (Mitch Pileggi) and the Smoking Man (William B. Davis) in this 6-episode event that reunites the cast in an investigation to uncover strange events.
The original series debuted in September 1993 and ran for nine successful seasons. The mini-series, aka event, debuts with a two-night premier Sunday January 24, 2016 then moves to Monday on January 25 where it will remain for the rest of the episodes.
The first episode brings the agents back together after a long separation. Scully is a surgeon and Mulder is, well, Mulder is basically living a solitary existence.
With the same theme music and opening, this is a fun experience for fans of the series, and newbies will not be left out in the dark. Don't worry if you didn't see the original series. Just know that Mulder and Scully were tasked with tracking down strange activities. Were they alien activities?
The truth is out there…
About the Author
Francine Brokaw has been covering all aspects of the entertainment industry for 20 years. She also writes about products and travel. She has been published in national and international newspapers and magazines as well as Internet websites. She has written her own book, Beyond the Red Carpet The World of Entertainment Journalists, from Sourced Media Books.
Follow her on Twitter