'The Wedding Plan' on DVD
Category:
Blu-ray's and DVD's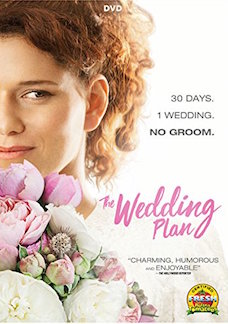 The Wedding Plan is the story of one woman who desperately wants to get married. She is tired of being alone and wants to share her life with a husband and children.
The film takes place in Israel and is in Hebrew with English subtitles. Marriage brokers are common in Israel, bringing together religious singles who are looking for a match, although it's quite different than what we saw in Fiddler on the Roof.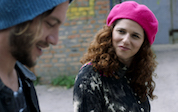 Michel (Noa Koler) is lonely. She is also desperate and tired of dating. She wants a husband and a family. The matchmaker succeeds in finding her a man and they do get engaged. But a month before the wedding he tells her that he doesn't love her and calls off the wedding. Devastated, she forges on and commits herself to keeping her wedding date, the hall in which the wedding was/is to take place, her fittings for her wedding dress, and the invitations. She puts her trust in God that she will be married as planned. The task now is to find the groom.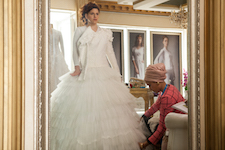 As Michel meets eligible men, her despair rises and she even takes a trip to pray at the tomb of Hasidic Rabbi Nachman in Ukraine where she hopes to get closer to God and appeal for a husband. Her trust in God is strengthened as her determination to keep her wedding date is cemented in her mind and her life. All things lead to that one date – the eighth night of Chanukah. Surely by then, less than a month away, she will find Mr. Right, or in her case, Mr. Let's-Do-This-We Can-Work-It-Out-And-Be-Happy.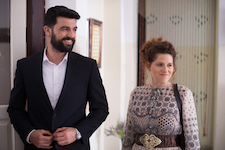 There was the potential of making this an extremely humorous film, but that went by the wayside. Michel's despair is too overwhelming. This is an intense, although at times a little witty, story of one woman who is miserable in her personal life. Even those around her are basically sad people. But with her confidence that God will find her a good husband, and by her specific date, she forges on.
The movie was well received by critics, however if you are looking for a laugh-out-loud comedy, this isn't it. It is a little too dark for that. Yet, spoiler alert, it does have a happy ending.
The Wedding Plan is rated PG for thematic elements.
About the Author
Francine Brokaw has been covering all aspects of the entertainment industry for over 20 years. She also writes about products and travel. She has been published in national and international newspapers and magazines as well as Internet websites. She has written her own book, Beyond the Red Carpet The World of Entertainment Journalists, from Sourced Media Books.
Follow her on Twitter