The Walt Disney Ambassadors
Category:
Travel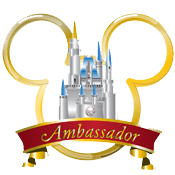 The folks at Disney want to bring magic and enjoyment to everyone, especially those outside of the parks. For many people, it's not easy for them to get to a Disney theme park. Many kids are stuck in hospitals and could use some of the Disney magic to help them through their ordeals. That is where the Disney Ambassadors come into play.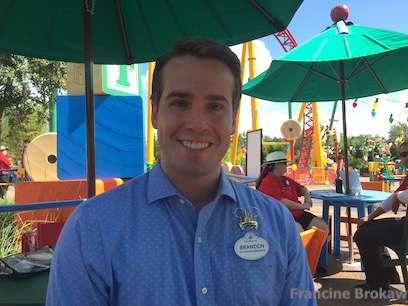 I recently met with Brandon who is an Ambassador for Walt Disney World in Orlando, Florida. He is just finishing up his two-year term, which is a little bittersweet for him because he loves his job so much. Brandon has been a cast member at Disney for many years and was thrilled when he was selected to be an official Ambassador. Being a Disney Ambassador means bringing the love, magic, and fun of Disney "outside of the castle walls."
So, how does one get selected to be an official Disney Ambassador? First you must be a cast member for at least two years (although Brandon says that might change). Those who apply go through a series of interviews, write essays, and go through media assessments to see if they have what it takes to be an Ambassador. There are 1-2 Ambassadors per Disney resort.
The Ambassadors serve for two-year periods, and even though he is almost finished with his official capacity, Brandon insists he will continue to spread the Disney love and happiness to children and families wherever he goes. He wants that special feeling we all have when we visit a Disney park to infect others outside of the resorts.
Walt Disney began the program ten years after opening Disneyland. He realized he couldn't be everywhere and needed special people to represent his vision. That is how the Disney Ambassadors came to be.
"I'm happy I have had a personal impact on so many people," said Brandon. He has definitely been a model Ambassador and exactly what Walt Disney had in mind when he created the program. Along with Mickey, Minnie, and other characters, Brandon travels to hospitals to bring a touch of Disney magic to the patients. Perhaps Tinker Bell has also included some pixie dust.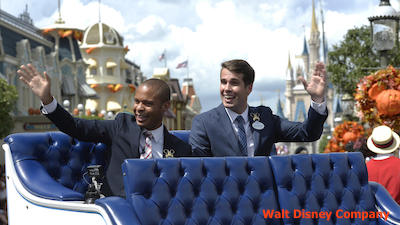 Brandon was in the entertainment area of the cast, however any cast member in any area is welcome to apply. They simply need the desire to spread the love and have a positive impact on the public, and go outside of the parks to bring some Disney magic to children and families everywhere.
For Brandon and his fellow WDW Ambassador Ken, their time is just about over but new Ambassadors will be selected soon. Even though they will no longer be official Ambassadors, they will always hold a special place in the Disney family.
About the Author
Francine Brokaw has been covering all aspects of the entertainment industry for over 20 years. She also writes about products and travel. She has been published in national and international newspapers and magazines as well as Internet websites. She has written her own book, Beyond the Red Carpet The World of Entertainment Journalists, from Sourced Media Books.
Follow her on Twitter