The Tuscany Gardens is the place to dine in Las Vegas
Category:
Restaurants
Category:
Travel

While many visitors to Sin City spend most of their time on the Strip, it's worth venturing a block away to The Tuscany Suites and Casino where you'll find one of the best restaurants in the city. The Tuscany Gardens is not only a beautiful setting for a nice dinner, but the food is delicious and the presentation is perfection.
Chef Jose has created some of the most mouth-watering selections for guests, and the sommelier pairs the perfect wine with every dish, or of course, you can select your own.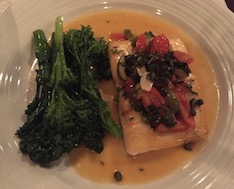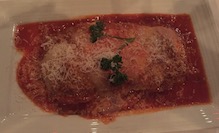 So, what should you order? Honestly, everything looked delicious so it was hard to select. Our party started with a Hearts of Palm Salad, which included avocado, sweet onions, Mozzarella, capers, and vinaigrette. This combination is amazing. We also tried the Caprese with tomato, Burrata cheese, and fresh basil drizzled with balsamic vinegar. Tasty is not a strong enough word for these. I could have made an entire meal out of this delicious antipasto and the salad.
With three of us, we decided to each try a different entree: Veal Piccata, Halibut, and Eggplant "Lasagna." The Eggplant "Lasagna" does not include any noodles, hence the quote marks. This is a delicious dish with layers and layers of thinly sliced eggplant with ricotta, parmigiano, and mozzarella. It's basically carb-friendly. I highly recommend this to vegetarians. I am definitely going to order this again when I get back to Las Vegas. The Veal and Halibut also received rave reviews by my tablemates. Each of them included broccolini as a side dish.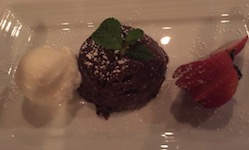 For dessert lovers, there is a nice selection to finish your meal. Unfortunately, with only three of us we couldn't order them all. Darn it! We had spumoni, lemon sorbet, and the Torta Al Cioccolato, which is a molten chocolate cake with vanilla ice cream. How can you go wrong with any of these? Next time we'll try the Nutella Cheesecake, the Tiramisu, the Crème Brulee, or the Cannoli. I'll have to remember to leave room for dessert, but the eggplant was so wonderful I couldn't stop eating it.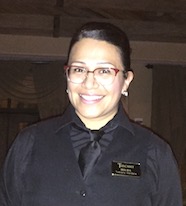 The staff is equal to the food. If you get a chance, request Hilda. She provides service and suggestions unequal to many others in the business. What a treat to enjoy a relaxing dinner undeterred by the haste of the goings-on on the strip.
The Tuscany has been named as a Top Dining Choice by "What's On Magazine, won the Award of Excellence by "Wine Spectator," and the #4 Most Romantic Restaurant in Las Vegas by "Open Table."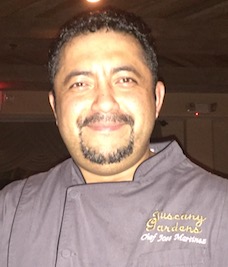 Whether you want a romantic dinner or simply just good food in a relaxing environment, The Tuscany Gardens is one place I highly recommend. With Italian selections, fish, and meats, there's something for everyone.
Note: Since this article was originally published, I went back to Las Vegas and while there I made a beeline to this restaurant. The eggplant lasagna was just as good as I remembered!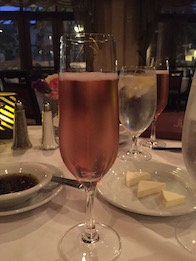 About the Reviewer
Francine Brokaw writes about products, travel, and entertainment. She has been published in national and international newspapers and magazines as well as Internet websites. She has written her own book, Beyond the Red Carpet The World of Entertainment Journalists, from Sourced Media Books.
Follow her on Twitter