The Tale of The Princess Kaguya Combo Pack
Category:
Blu-ray's and DVD's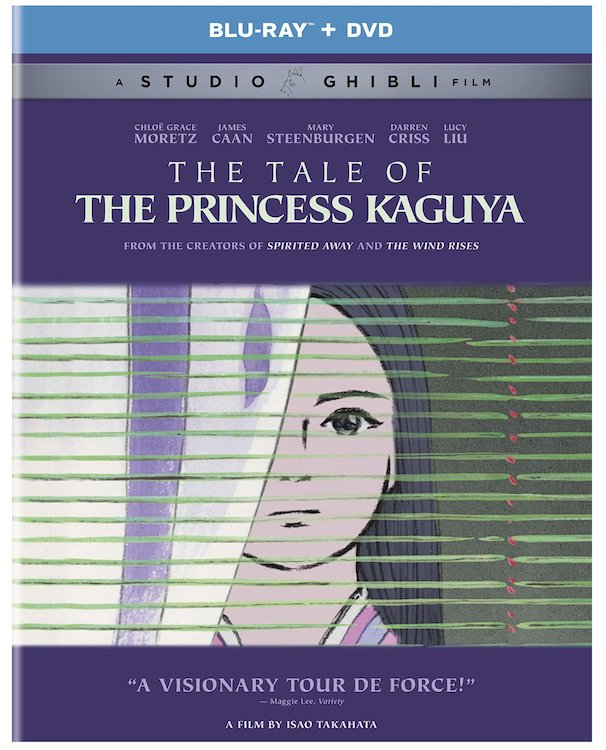 Critics around the world have heralded this magical, mystical animated movie. The Tale of The Princess Kaguya is now available on combo pack with a DVD, a Blu-ray, and a special DVD bonus disc containing a documentary about the making of this highly acclaimed movie.
The story focuses on a tiny girl who was found inside a magic bamboo stalk by a bamboo cutter. He and his wife raise the girl, who the wife originally thinks is a tiny doll. This tiny girl magically turns into a baby, and then grows at an alarming rate. The local kids lovingly call her "Little Bamboo" because she grows fast like a stalk of bamboo.
The couple loves the little girl, but the bamboo cutter believes he was entrusted with her for the sole purpose of making her a respectable princess. When she has grown a bit they move from the country where she is happy, to the city where he hires people to teach her how to be a princess.
Princess Kaguya is enchanting and everyone loves her, but she is very unhappy. She longs for her old life in the country. Then, something happens that changes everything, and her whole story unfolds near the end of the film, as she must come to terms with her fate.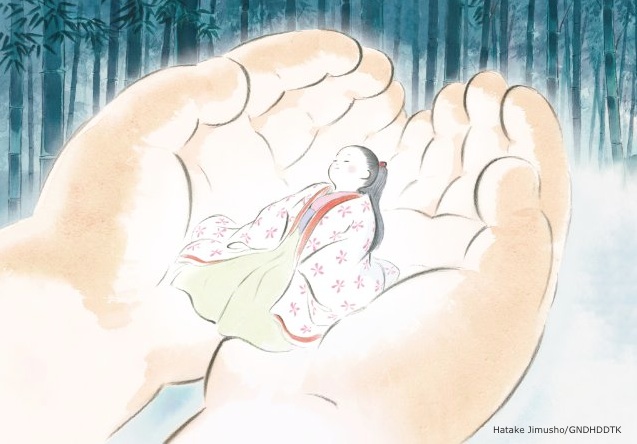 The movie was nominated for an Academy Award for "Best Animated Feature Film" and received many other nominations, as well as several wins. The American voice talents include Chloe Grace Moretz as The Princess Kaguya, James Caan and Mary Steenburgen as her parents, Lucy Liu, Beau Bridges, James Marsden, Oliver Platt, George Segal, Emily Bridges, and Darren Criss. The animation is different from the usual animated films of today. It is old fashioned with some attractive artistry.
This is an interesting movie, but very slow moving and at a running time of 2 hours 18 minutes, young kids won't stay interested in the story. Plus, there are scenes of violence and nudity, giving the film a PG rating. While it is a beautiful piece of animation, it is not for little kids.
The Tale of The Princess Kaguya is now available from Universal Studios Home Entertainment with plenty of bonus features that will appeal to animated movie lovers. It is rated PG for thematic elements, some violent action and partial nudity.
About the Author
Francine Brokaw has been covering all aspects of the entertainment business for 20 years. She also writes about technology and has been a travel writer for the past 12 years. She has been published in national and international newspapers and magazines as well as internet websites. She has written her own book, Beyond the Red Carpet The World of Entertainment Journalists, from Sourced Media Books.
Follow her on Twitter
Like her on Facebook