The Swan Princess: A Royal Family Tale – DVD GIVEAWAY
Category:
Giveaways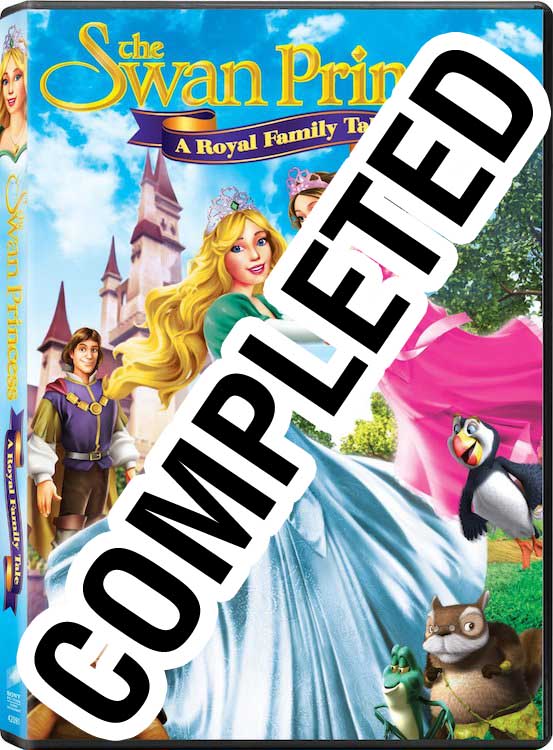 Princess Odette and Prince Derek are back in another story of love and devotion. The Swan Princess: A Royal Family Tale has danger in their future when an evil force spreads the word that The Swan Princess is not good but she is evil. He wants to destroy her to take control of all the power in the land.
Odette, as we all know, is kind and generous, so when a little girl, Alise, is orphaned, she and Derek take her in and make her one of their family. Alise is a sweet little girl, but being connected to the Royal Family puts her in danger with the evil force. She is kidnapped and taken into the forest.
Princess Odette and Prince Derek must save their new daughter and the Royal Family and with the help of their friends, Speed the Turtle and Jean-Bob the Frog, plus some flying squirrels, they can accomplish this and make Alise a permanent member of the family.
This is an enchanting tale for youngsters, especially those who have been Odette fans through her previous DVDs. The songs and characters combine for a fun little story. And there are some bonus sing-along songs.
The movie is rated PG for mild peril.
We have five (5) copies to giveaway. To be eligible to win a copy of The Swan Princess: A Royal Family Tale, email us at [email protected] with "Swan Princess" in the title. Please supply your name, address, phone number and email address (so we can let you know if you are a winner).
The deadline for this giveaway is March 3, 2014.