The Secret Life of Walter Mitty DVD
Category:
Blu-ray's and DVD's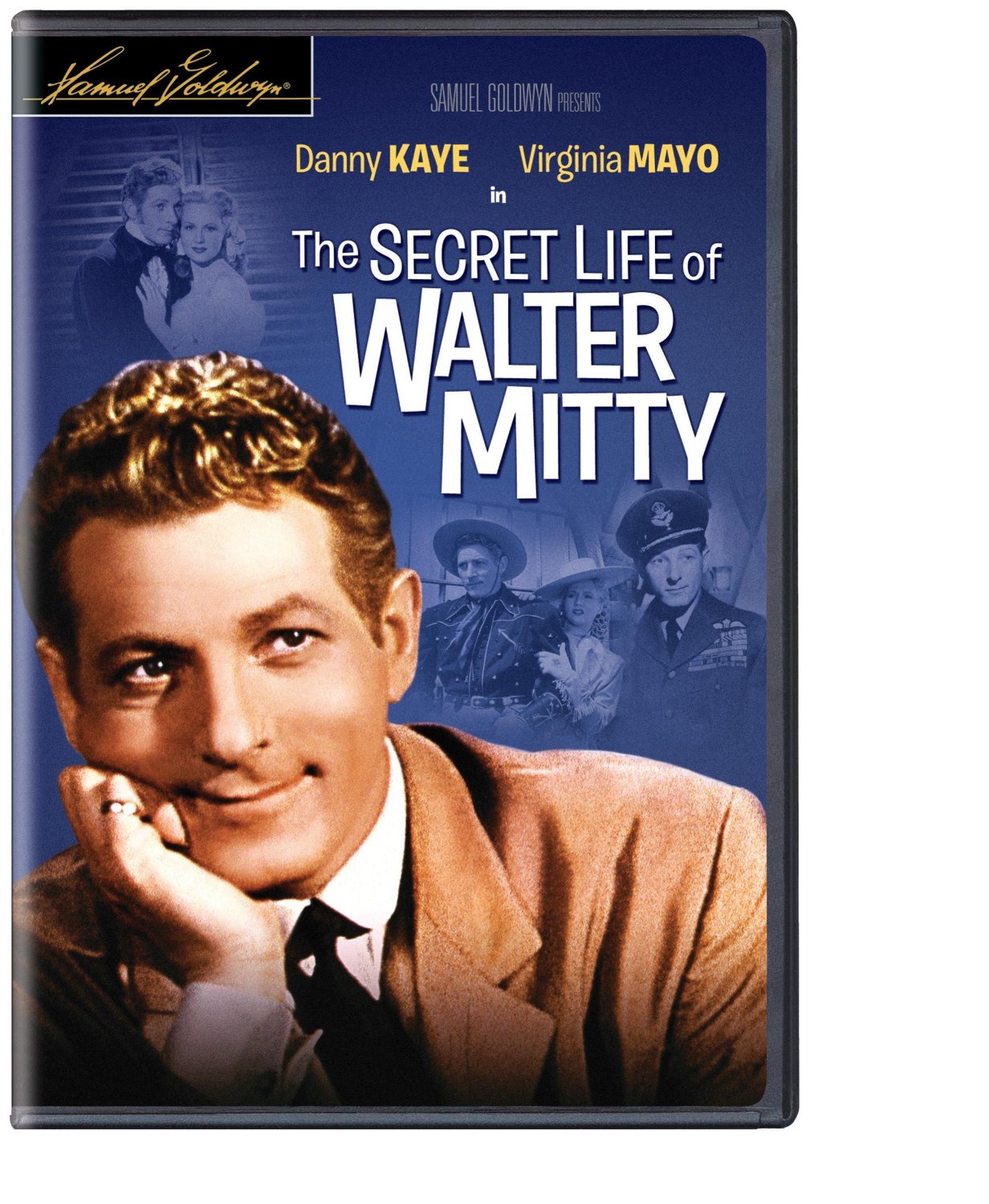 Danny Kaye stars in this 1947 film, which has now been remade for a new generation with Ben Stiller. Kaye's quizzical and whimsical expressions add greatly to the title character in The Secret Life of Walter Mitty.
Mitty works at a publishing house, lives with his overbearing mother, and lives half of his life in a fantasy world, dreamt up by his great imagination. As a milquetoast, his mother and fiancé control Mitty, however in his daydreams he is a fierce hero, tackling danger at every turn.
Through some strange circumstances, Mitty meets Rosalind van Hoorn (Virginia Mayo) and is smitten by her. He unwittingly finds himself in the middle of a real life dangerous scheme involving Rosalind, and must convince people that he is not making it up. But due to his usually odd behavior, no one believes him and he is conned by the bad men into thinking that he has made it all up.
This isn't one of the best comedies starring Danny Kaye. It is lacking some of the special qualities that made his movies extra entertaining. It is, however, considered a good film and fans of the actor/singer/dancer/jack-of-all-trades Danny Kaye will undoubtedly enjoy his performance.
Boris Karloff, Ann Rutherford, Reginald Denny, Konstantin Shayne, and Fay Bainter co-star in this farcical fantasy movie. The Secret Life of Walter Mitty is part of the Warner Archive Collection and is available from their website at wbshop.com. While it's not my favorite Danny Kaye film, he still shines as Walter Mitty and is fairly entertaining to watch. The movie is not rated.
About the Author
Francine Brokaw has been covering all aspects of the entertainment business for 20 years. She also writes about technology and has been a travel writer for the past 12 years. She has been published in national and international newspapers and magazines as well as Internet websites. She has written her own book, Beyond the Red Carpet: The World of Entertainment Journalists, from Sourced Media Books.
Follow her on Twitter
Like her on Facebook