The Oak Ridge Boys: Boys Night Out on CD
Category:
Books and Music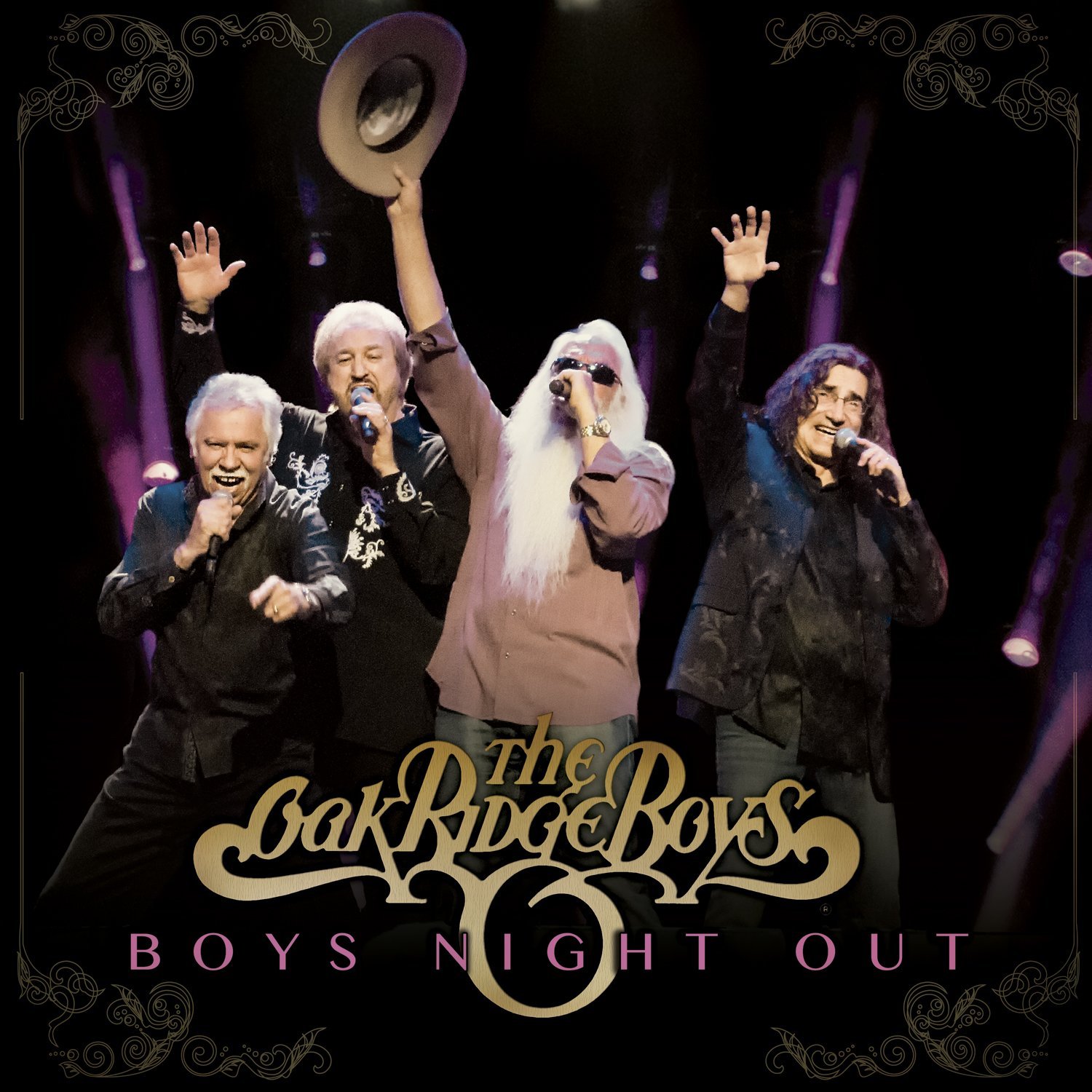 To mark the 41st anniversary of their band, The Oak Ridge Boys celebrated with President George H.W. Bush – aka Bush 41! Besides this personal meeting with the former president, The Oak Ridge Boys are marking this anniversary with their first live album. Boys Night Out is available on CD, digital download, and – yes – vinyl.
"You're the One" and "Love Song" are upbeat, swinging love songs. Come to think of it, "Sail Away" fits this description as well. As a matter of fact, there are plenty of spirited love songs on this album.
"Come on In" is one of the most upbeat songs on this album. It's too catchy not to keep singing it after the song has stopped playing.
Perhaps the slowest love song in this collection is "Make My Life With You." It's not one that is snazzy like the others. It's a soulful love ballad.
"American Made" celebrates America. If you watch ABC News, you know they are pushing "Made in America" products. While this song references American products, the ORBs sing about an American woman. And let's not forget their hit "Thank God for Kids." Their country/gospel style of music is endearing to multiple generations of music lovers.
The tracks in Boys Night Out are:
1. You're The One
2. American Made
3. (I'm Settin') Fancy Free
4. Love Song
5. Y'all Come Back Saloon
6. Sail Away
7. Dream On
8. This Crazy Love
9. Trying To Love Two Women
10. Come On In
11. Make My Life With You
12. Thank God For Kids
13. Elvira
14. Bobbie Sue
In the liner notes, the ORBs mention they have never felt the time was right to record a live album. Last year they felt it was finally right and this is it. If you have never been to an Oak Ridge Boys concert, this is the next best thing to being there. And if you have had the fun of an ORB concert, this collection will bring back all the memories.
Pop in the CD, click on "play", or turn on your turntable and start toe tapping with The Oak Ridge Boys: Boys Night Out. After 41 years, you know they are doing something right to keep their loyal fans. Just listening to these songs emphasizes that point, as well as the fact they have sold over 40 million albums.
Boys Night Out will have you off the chair and dancing to the music. Just make sure, if you're listening in the car, to stay seated!
About the Author
Francine Brokaw has been covering all aspects of the entertainment business for 20 years. She also writes about technology and has been a travel writer for the past 12 years. She has been published in national and international newspapers and magazines as well as internet websites. She has written her own book, Beyond the Red Carpet The World of Entertainment Journalists, from Sourced Media Books.
Follow her on Twitter
Like her on Facebook